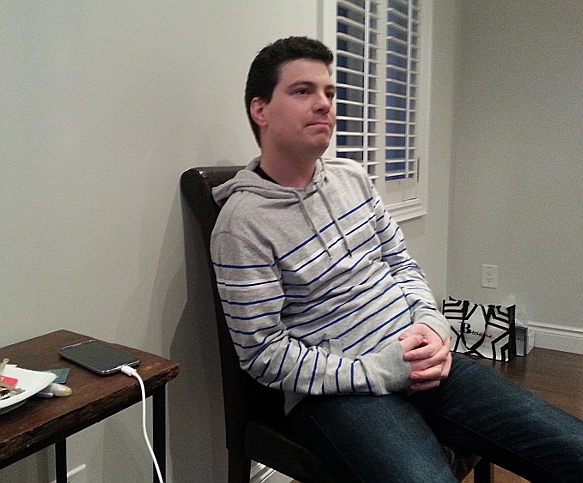 SCARBOROUGH — After decades of the question being asked by frustrated bar patrons, the identity of the man whose dick you have to suck to get a drink around here has been definitively identified as Marty Williams, produce clerk at a Sobey's in suburban Toronto.
"You know how some people are born good looking, or athletic, or rich," Williams said. "Well, they're all chumps compared to the genetic lottery I won."
The process by which Williams has been assigned this role remains obscure, and is particularly mysterious given that he doesn't work at a bar, or even drink.
"I mean, I'll have a beer maybe once a year, but yeah, drinking isn't really my thing," Williams continued, buttoning up his pants as he returned from an impromptu rendezvous with a thirsty bar patron in an alley. "It's kind of unfortunate, because a whole lot of people end up going home without drinking since I'm hardly ever there. But hey, I've literally got nothing to complain about. Like, ever."
"That guy's practically a leprechaun," said server Marissa Morgan who works at Finn McCool's in Vaughn, Ontario. "It's such a stroke of luck to find him that when people do, they usually go off and bet on a horse or start rifling through old jacket pockets looking for cash. After they've had their drink, of course."
"This is very strange system," admitted Zack Joseph, a bartender at Toronto's Horseshoe Tavern. "I really don't understand why people can't just order and then pay for their drinks."
At press time, Williams plans to take the latest in a series of blissed out naps with a tremendous smile permanently plastered across his face.