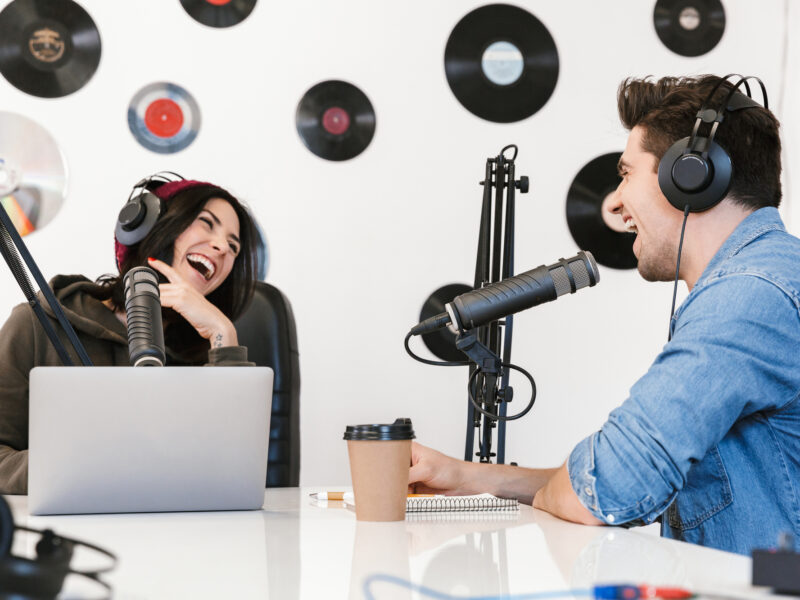 CALGARY — CHFM launched a new weekday morning team who never play music or even speak; they spend their three hour broadcast block in constant laughter.
"[Previous morning hosts] Billie Jo and Candice laughed plenty," said station manager Jason Reid, "but they wasted so much air time talking. But [new morning crew] Benny, Chantal and Dr Chazz get to the good stuff without a word. And you don't have to agree with them, you don't have to get the joke, you don't even have to have any brain activity. It's the most inclusive content we've ever broadcast."
The members of the morning team clearly enjoy their work, with Benny commenting "Ha ha ha ha ha!! Oh ho ho ho… Haaaaaaa!!!!"
Chantal agreed, saying "Ahhhh-haaaaaa-haaaaaa-haaaaa-haaaaa!!!"
Dr Chazz added "Huh huh huh huh huh…" in his trademark raspy-voiced chuckle.
In violation of Canadian broadcasting regulations, the team doesn't read the news, report the weather or give traffic updates. The show does include commercials and station identification, given that these have been recorded by other announcers, but they're frequently dropped as station engineer Ryan Martin keeps laughing to the point that he can't press the play button.
"This is my favourite show ever," said listener Stephanie Benoit. "As soon as you turn it on, they're already laughing, and they keep right on going. Eventually it climaxes, and the laughter dies down. Then Chantal caps it off with one of those long descending sighs. And then, all of a sudden, they start laughing again! I had no idea I could be this happy sitting in a traffic jam on the way to work."
At press time, the Stitcher podcast network is set to launch a new true crime podcast in which hosts Tricia and Casey describe how Hello Fresh works for three straight hours and then sign off.