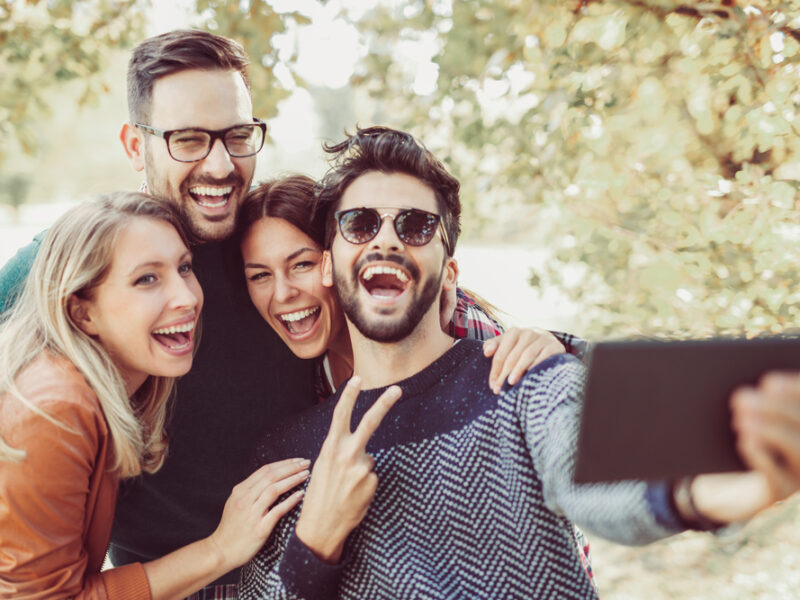 TORONTO – With Nuit Blanche expected to return for the first time since the pandemic, a local group of buddies is excited to spend the whole event unsuccessfully trying to meet up.
"It's going to be great. I hear there are going to be some great art installations this year! I can't wait to not look at them because I'm trying to catch up with a guy who looks like my friend from behind." Said Hayley Clarke, trying to pick out an outfit before deciding on one that for sure a million people will also be wearing the night of. "It's going to be a great night to spend 3 hours wandering Yonge and Dundas looking for my friends while accidentally becoming part of an exhibit on futility."
Clarke's friend Brian Kim is spearheading the futile effort of planning the rendezvous. "We're just going to meet up at the art that's about the COVID virus. No, not the one made of old N95 masks, the one that's going to be at Museum station. At least, I think it might be about the pandemic, it might be a BLM statement. All I know is that if you walk past the guy busking and you're not sure if it's officially part of Nuit Blanche or just good timing on his part, you've gone too far."
"If worst comes to pass, maybe we'll bump into each other if we happened to duck into the same McDonalds' to get out of the cold. I just hope we don't end up trying to group up at Nathan Phillips Square. My doctor said I shouldn't climb up the elevated walkway and try to signal people with my phone anymore."
Apparently, plans to meet up at nearby restaurants before going out on the town are equally doomed to failure, as the gang can never decide which line up to wait outside in before giving up and just getting something from 7/11 later.
At press time, everyone in the friend group admitted they only really go out on Nuit Blanche for the afterparty, which is what they call the meet-up they have the next day to decide who ended up at the best afterparty.