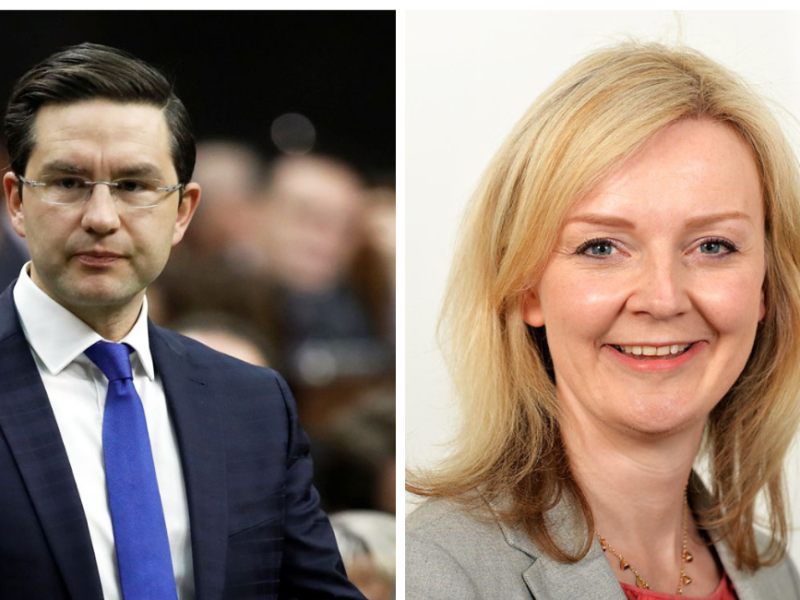 OTTAWA – Canadians from coast to coast have spent the last 24 hours enjoying the rapid and chaotic end of Liz Truss' era as Prime Minister, as they also indicate to pollsters that they will vote for Pierre Poilievre to become leader of our country during the next election.
"Oh man, could you imagine a PM announcing a series of economic measures so right-wing the economy completely crashed," chuckled Danielle Salzman of Markham. "I mean I haven't researched Poilievre's economic plan but I'm sure it's not that."
"Now we can look down on the US and UK without any fear we'll go down similar paths!"
Truss' brief 44 days in office was a time period of chaos marked by constant political infighting, threats to backbench MPs and attempts to demonize anyone who disagreed with her staunch ideological positions. None of which will happen under a man known as an attack-dog who became a darling of the right by supporting the freedom convoy's assault on Ottawa.
"Have you seen the video where the German news anchor repeats all the swearing the British MPs are doing?" asked Stephen Marchment. "Sorry to laugh but it's absolutely hilarious to see a country shoot itself in the foot on such a grand scale. It just doesn't happen here."
Political insiders agree that the Liz Truss situation and a possible Pierre Polievre government are completely different. For one thing in the UK PMs are actually sacked when they mess up this bad, whereas here Poilievre would have basically unchecked power for a minimum of 4 years no matter what he did.