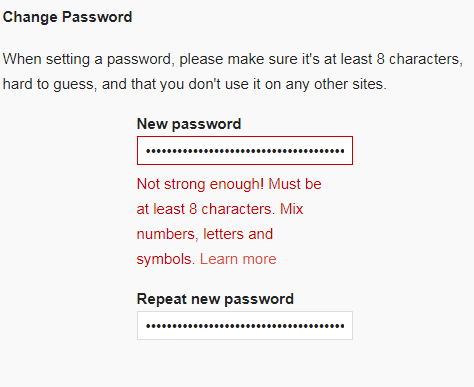 Moncton, NB – Local man Dave Hollings was confused and a little concerned to discover that the password he uses to access a website where literally every dollar he has can be transferred away was not good enough for Domino's.
"Yeah I put in the password I use to control my chequing, savings, retirement funds, mortgage and credit cards," said Hollings. "And I got a message saying I couldn't have my extra large meat lovers unless I put in a stronger password."
"Then it said my password had expired and I would need to update it. My bank hasn't asked me to update my password in 10 years!"
Hollings is just one of many not sure if they should be annoyed at how strong the password requirements are for simple commercial transaction websites, or concerned at how comparatively lax the password requirements are for the website that we need to keep auto paying all our bills.
"Banana Republic made me put in a text confirmation code to prove it was me in order to buy a sweater. By comparison shouldn't my bank website do like a facial recognition scan and require me to list every living family member?" asked Erika Li.
Representatives from Canada's big 6 banks assured Canadians there was nothing to worry about, and that the dated pop-culture passwords they chose as first year university students remain perfectly secure. They did however promise to increase security by making us put an exclamation mark after those passwords sometime next year.
In related news, you forgot your password for the dog shampoo website again. It has to be minimum 15 characters, include a number and a special character, and NOT include any vowels.