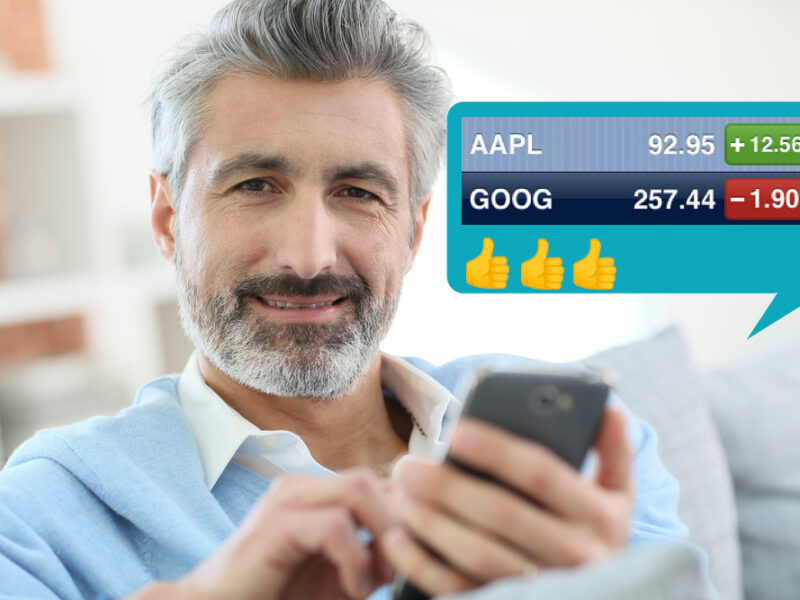 KITCHENER, ON – Laylah Peel, 27, recently realized after a quick text conversation with her father, Arnold Peel, that his company issued Google Pixel must only have the ability to send the thumbs up emoji and to show updates on the stock market, as that's all he seems to do on it.
"I tried giving him a call the other day to tell him some good news, and he didn't pick up," Ms. Peel stated while swiping away various messages from her mother about cake recipes and which childhood friend of Laylah's now has three kids. "I decided to text him, telling him I got into vet school. I was so excited! But then waited a day and a half and all he sent back was the default yellow thumbs up emoji."
Sources claim that previously, when Ms. Peel had gone home to visit her parents, there had been a lull in the conversation and Mr. Peel pulled out his phone. It's been rumoured that he put on his bifocals, stared down at his phone which he held a solid three feet away from his face, then put it away and said, "Dow Jones is up."
Ms. Peel concluded, "I've never used an Android, but considering I've only ever seen him do those two things, that must be all those phones can do. Honestly, it's probably for the best. I wouldn't want him to see how thirsty I am for Regé-Jean Page on Twitter."
When reached for comment, Mr. Peel simply lowered his head so he could look at us above his readers with his eyebrows furrowed and said, "You know, you shouldn't leave your taxes to the last minute. Just send me your invoices, I'll take care of them next weekend." He then went back to filling out his KenKen from that Saturday's Globe & Mail.
Ms. Peel's mother, Delilah Peel, weighed in, stating, "I'd love to Whatsapp him and send him my favourite mémés, but we're just proud of how far he's come with technology. It's better than his previous flip phone that only had the ability to make calls to tell us he was leaving the office and will be home in time for dinner."
Mr. Peel has also been seen using his Kindle which apparently only has the ability to hold John Grisham novels, using his Crave account which apparently only has the ability to play episodes of Billions, and hanging out with his friend Fred who apparently only has the ability to talk about Nascar.
At press time, Mr. Peel's phone had apparently been updated as it now had the ability to check the weather before he has a big golf game.