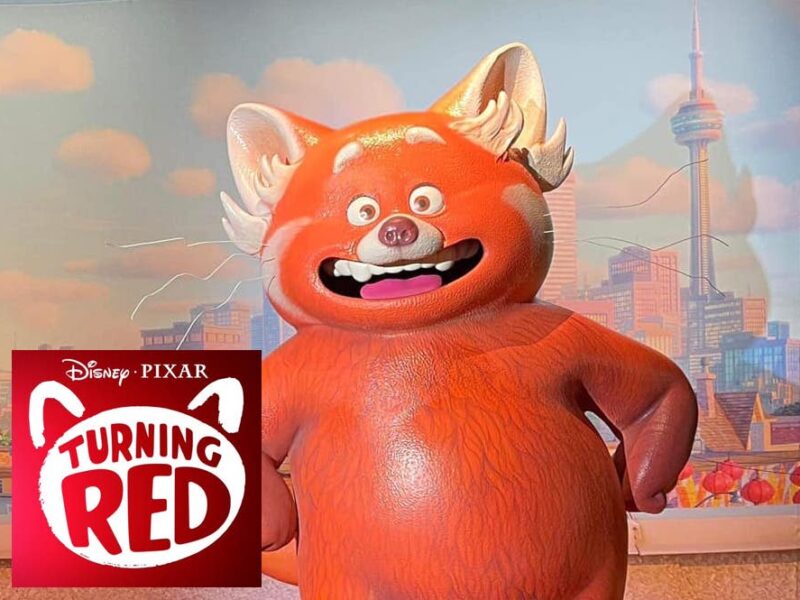 TORONTO – Pixar Studios' latest animated adventure, Turning Red, details the whimsical and outlandish story of a family who are able to afford a house in the downtown Toronto core.
Turning Red tells the story of Meilin, whose onset of puberty triggers a family enchantment turning her into a giant red panda, though things turn really outrageous when her parents are able to afford comfortably living in the 416 area code on seemingly a single income.
Directed and co-writer Domee Shi explains the idea for the film's truly mind-blowing real estate related premise. "I wanted to explore a girls' coming-of-age story in a way that felt heightened, but relatable," says Shi. "But the red panda concept wasn't quite out there enough, so to really push the boundaries of magical realism I had Meilin and her parents live right downtown, as opposed to commuting four hours every day in bumper to bumper traffic from Brampton or even Scarborough."
"Only in a Pixar animated film could I tell the utterly far-fetched story of owning a fully-detached home with TTC streetcar tracks right outside the front door," Shi added.
While the film expounds a fanciful backstory of the women in Meilin's family, and their mystical connection to the red panda serving as a metaphor for menstruation, it makes the daring choice to include zero backstory whatsoever about an inheritance that allows her parents to afford their two-story home within the city limits.
Not only does Turning Red depict Meilin transforming into a giant red panda any time her emotions get out of control, it careens further into the surreal by never once depicting her walking up 4 flights of stairs to a cramped apartment, facing the threat of renoviction from an unscrupulous landlord, or missing the last Go Train out to Mississauga.
Critics have praised Turning Red for its "bold visuals", "warm characters", and "absolutely ridiculous assertion that it's possible for a non-wealthy family to afford a home in Toronto in the 21st century." Still, some critics have found the fanciful plot a bridge too far.
In a review that has made the rounds on social media this week, Cinemablend's Sean O'Connell was stumped by the film's out-there premise. "The film legitimately feels like it was made for Domee Shi's friends and immediate family members who could somehow afford a mortgage without being outbid by Toronto speculators or housing corporations. I recognized the humour in the film, but connected with none of it."
O'Connell then added, "Also this movie seems to be about gross period stuff. No thanks!"