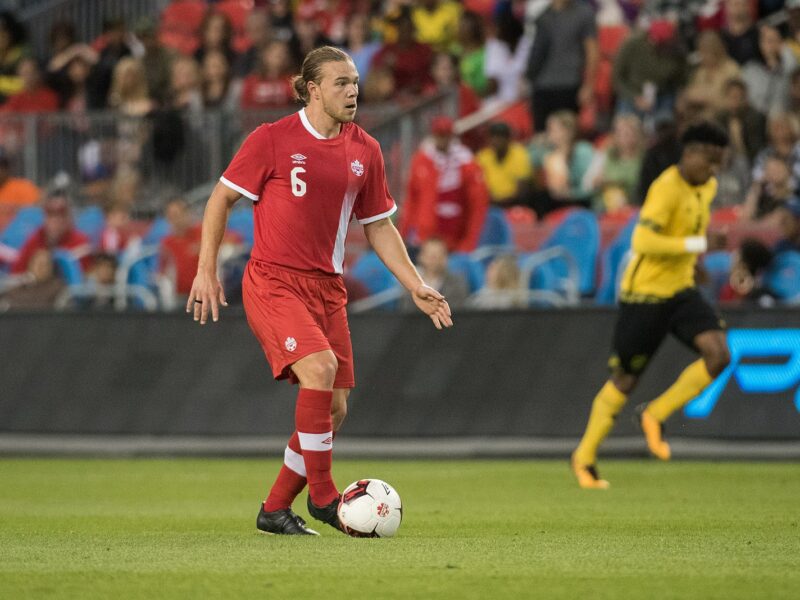 TORONTO – With Canada's Men's Soccer Team beating Jamaica 4-0 in a qualifying match, the entire nation is reportedly curious to discover what this so-called "World Cup" is that they've heard tell about for years.
"We're just so excited to find out what comes next," said Cyle Larin, of the Canadian Men's Team. "This 'World Cup' sounds so mysterious and exotic. It's like when you're playing Super Mario Brothers, and you discover a hidden bonus level you never knew existed!"
Jane McInnis, 36, was one of the many fans at Toronto's BMO field who witnessed the Canadian team's victory. "As a Canadian I always thought soccer was just about watching athletes try their best and then going straight home at the end of a season, but apparently they have a whole championship and everything? Who knew?"
Google Canada reports that, as of the men's soccer team's decisive qualifying victory, the most searched phrases across the nation are "what is world cup", "is world cup soccer or football?", "world cup or word cup", "will Canada be on Ted Lasso?", and "world cup same as stanley cup?"
"I mean, I've heard of the Stanley Cup, so are you sure that's not what they mean?" asked a perplexed Bob Hall, 48, of Regina. "I for one would be very excited to see our men's soccer team have a shot at the Stanley Cup. Go for it, boys!"
"I seem to recalled something about Canada and a World Cup, many many years ago," said Margie Spintz, 82, of Moose Jaw, possibly recalling Canada's last World Cup bid in 1986. "But I also might just be remembering Waldorf Curpz, my old orthodontist who died in the late seventies."
Other Canadian soccer fans seemed concerned by the development. "I just hope they all wipe down that World Cup after each one of them drinks out of it," said Aidan Foster, 22, of Fredericton. "Y'know, for COVID reasons."
At press time World Cup fans are eager to find out about this "Canada" country they've literally never heard of until just now.