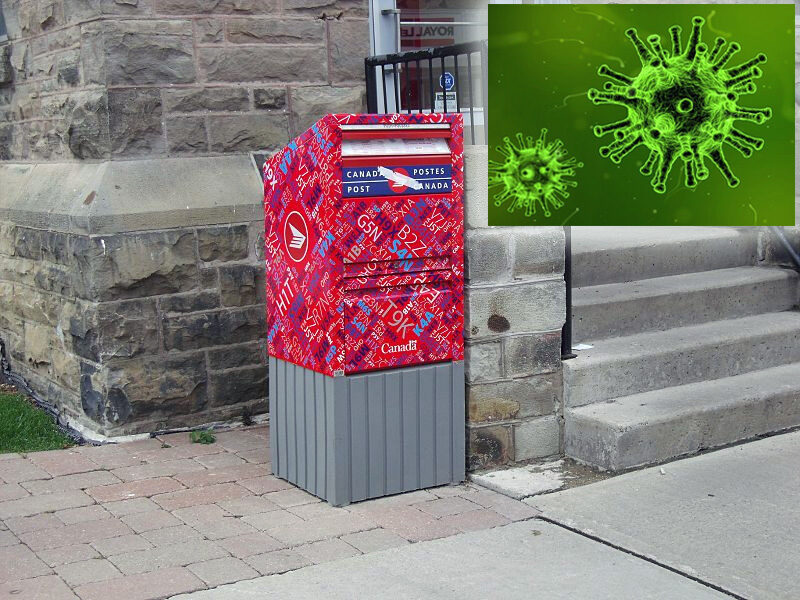 TORONTO – Claims that the first case of the Omicron variant reported in Beijing 'arrived on a parcel sent from Canada' are being met with heavy skepticism by the scientific community as well as anyone who has ever tried mailing anything using Canada Post.
"It just doesn't seem very plausible, sending covid through the mail like that," remarks Torontonian Mary-Ann Demers, re-checking her mailbox for a Christmas gift sent on Dec 9th by a relative in Brampton. "My god, the shipping costs alone!"
While the amount of time that the coronavirus can survive on surfaces is still not fully understood, many scientists agree it is 'highly implausible' for any virus to remain viable at its destination after four return trips to the same distribution centre and a two-week stint lost in a sorting facility.
Dr. Vincent Tranh, an epidemiologist at McGill University, further refutes the claims. "Our lab has been extensively modelling transmission rate and all our models repeatedly show that for a package sent by Canada Post to be arriving in Beijing right now, it would have had to have been sent in early 2019."
Canada Post has yet to respond to any of these accusations but have assured Canadians they will attempt to respond two more times, at which point their statement can be picked up from the nearest post office.
At press time, the Canadian government has thoroughly denied all allegations of 'germ warfare' from Beijing stating that if it was going to be sending the Omicron variant overseas, it would be doing so the old-fashioned way: through an Olympic delegation.