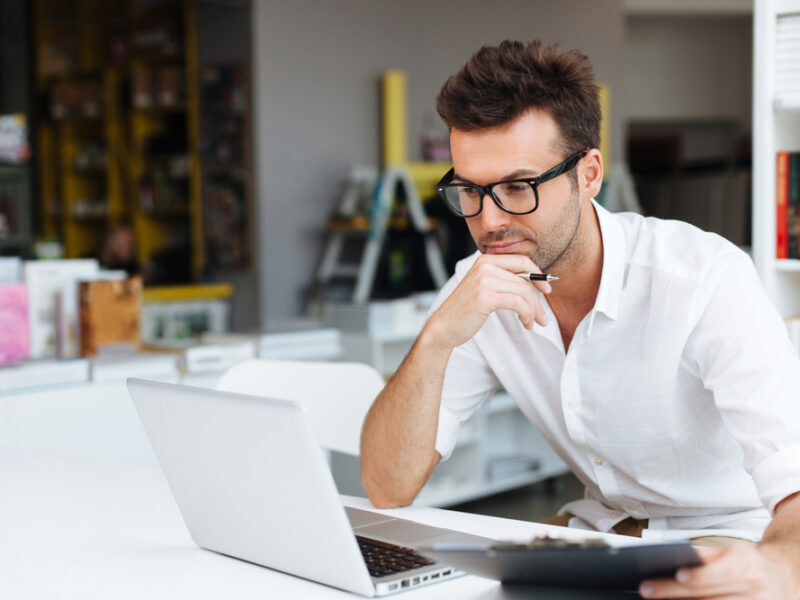 Red Deer, AB – As data comes forward indicating the Omicron variant is twice as infectious as Delta but possibly causes 10-15% less deaths amidst those it infects, local math expert Dalton Linden has done some calculations and determined everything will be just fine.
"Sure cases of Omicron took off in South Africa, but hospitalizations and deaths didn't jump at the same rate," said Linden in reference to a country where the population is overwhelmingly young and many of the infected had already been exposed to a previous strain of COVID. "All you have to do is some basic math where you only look at the percentages of death per case and no other numbers and you'll see this whole thing is way overblown."
"Say every single Canadian got Omicron, which is looking super likely. Sure thousands and thousands of people would die, but the mortality rate would be way under 1%. Mathematically, that's basically 0%, so nobody dying."
Linden, a real life Will Hunting whose prodigious math skills had previously gone unrecognized at his day job of Human Resources Consultant, has managed to crack the code using complicated algorithms and calculations that no one at WHO or Canada Health was able to do.
"Before meeting Dalton I never knew that raw death totals were essentially meaningless," said local doctor Nadia Desmond.
In related news, your father had spent nights crunching numbers before determining it was "no big deal" to host a big Christmas Party.