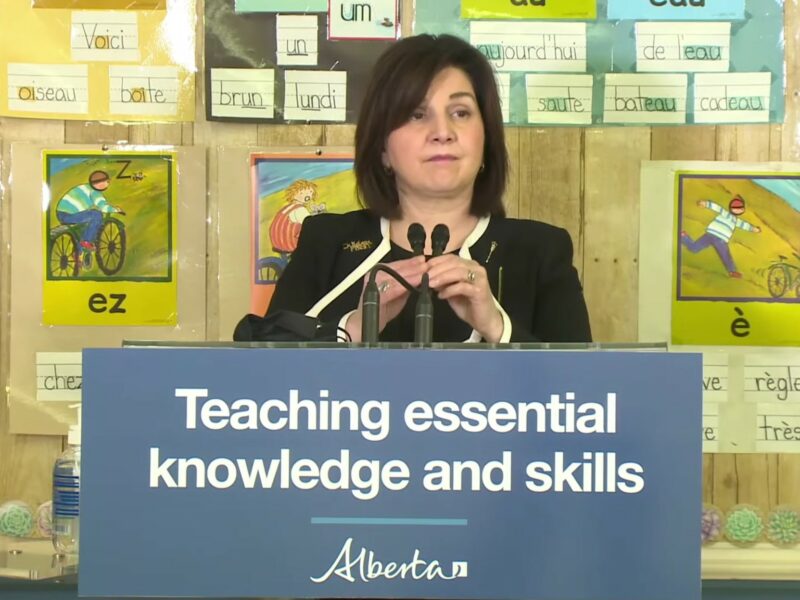 EDMONTON – The Alberta Ministry of Education has agreed to stop publishing a document that encourages educators to use materials that highlight the positive aspects of Nazi Germany, such as the Nazis' economic policies, alongside the negative aspects, such as the war and genocide.
"Now that we have been made aware that this document we've published contains pro-Nazi sentiments, we'll stop publishing it," said Education Minister Adriana LaGrange when announcing the new policy. "From now on, Alberta does not publish pro-Nazi educational materials. That's our guarantee. Not a retroactive guarantee, obviously."
The pro-Nazi material in question was created in 1984 when Alberta was under a Progressive Conservative government and was recently republished in 2020 by the UCP Education Ministry in a document entitled Guidelines for Recognizing Diversity and Promoting Respect. But the ministry responsible for teaching Albertans how to read and write is adamant that no one from the ministry had actually read the material in question before republishing it.
"This was an oversight," Minister LaGrange continued. "And really, who amongst us can honestly say that they haven't accidentally published material asking adults to tell children that the Nazis did a lot of good things too? Not me. I definitely can't say that."
Coming just months after it was revealed that the Ministry of Education plagiarized part of its new curriculum from Wikipedia and other sources, this new scandal has parents even more worried about the quality of the education that Alberta is providing their children.
"The Education Ministry can promise to stop publishing Nazi propaganda, but what if they plagiarize another Wikipedia article, one which happens to be momentarily full of Nazi propaganda?" said John Lonsdale, the father of an Edmonton 3rd grader. "The Wikipedia monitors can't be on top of everything."
"I'm starting to think I'd be better off letting my kid learn what he needs to know about World War 2 and acute triangles on the streets."
At press time, the Alberta Ministry of Education was frantically reading everything it's published over the last two years for the first time.