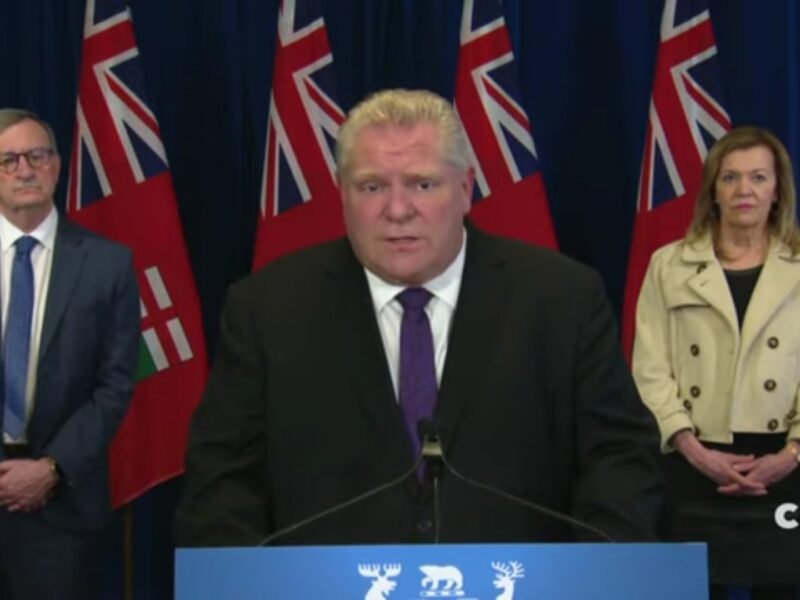 TORONTO – Premier Doug Ford has announced his plan to encourage vaccine hesitant people to finally get vaccinated: end the vaccine passport system that encourages them to get vaccinated.
"We've been trying to convince the last 10-20% of eligible Ontarians to get their COVID vaccine," said Ford. "So now, instead of simultaneously protecting people from the unvaccinated and encouraging the unvaccinated to get their jab by keeping them out of bars and restaurants we thought: what if we don't do any of that."
"It's like if you're a parent and your kid doesn't want to go to bed, so you trick them by letting them stay up as late as they want."
Ontario has kept cases manageable even as the vast majority of citizens get back to normal life activities like seeing friends indoors and going out to eat, secure in the knowledge that everyone around them is also vaccinated. Fortunately, as of January 17th this disastrous situation will come to an end and the unvaccinated will once again be free to enjoy all the privileges of the vaccinated, as if they had both worked equally hard to end the COVID pandemic.
"I never wanted to get the shot because I saw on a facebook page with 38 followers that it injects frog DNA, making you like flies and ribbit all the time," said Napanee resident Keith Witthuhn. "But now that I know I just have to wait a couple months before I can do all the things I want to, I'm definitely gonna rush out and get it!"
Already hundreds of new appointments have been made at vaccination clinics, and thousands upon thousands of cancellations.
The Ford government is also hoping to encourage mask wearing by making it legal to assault any service worker who politely asks you to put a mask on before entering the establishment.