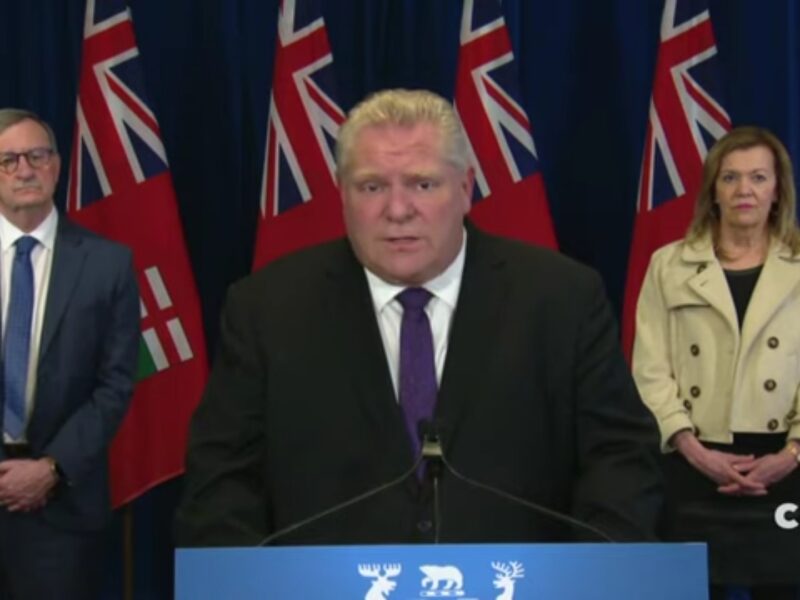 TORONTO – As Anti-Vaxxers conduct aggressive, threatening protests outside hospitals across Ontario, many Ontarians are expressing outrage and wondering why government officials don't do more to protect patients and healthcare workers. Including Ontario Premier Doug Ford.
"These protests we're seeing outside hospitals are selfish, cowardly and reckless," tweeted Ford from the underground bunker where he spends federal election campaigns. "And I demand that the person who is in charge of regulating healthcare and hospitals step in and do something about it!"
"Why aren't we passing laws to stop this kind of thing? #thankstrudeau."
Ford and the Conservatives are outraged that no one has stepped in to prevent these uninformed conspiracy theorists from blocking access to hospital entrances, noting that if they had some kind of large police force they controlled, they would for sure send them in to clear out those idiots. However when informed that it was actually him and his government who had the power to deal with the protestors Ford refused.
"Well, the Charter gives them the right to protest. Can't do much about it," said Ford, who has repeatedly invoked the Notwithstanding Clause to pursue his political agenda.
In related news Toronto mayor John Tory has promised to light up the Toronto sign in honour of all the healthcare workers who are verbally or physically attacked by the unruly mob he will not confront.