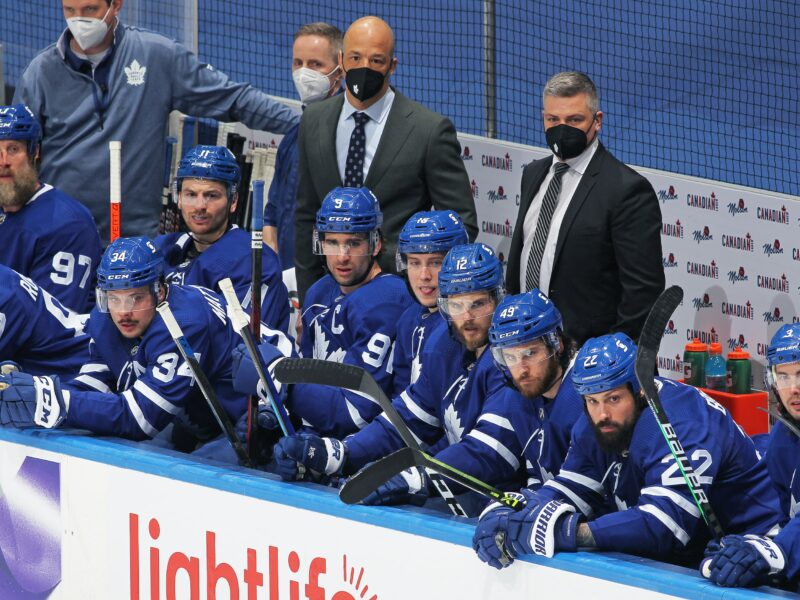 TORONTO – With the NHL offseason in full swing Leafs fans have begun engaging in their usual speculation and prognostication concerning how the team could make itself better by trading some of their bad players for much better players currently signed to other teams.
"This last year was so disappointing and it showed we need to make changes," said Tommy Fitzsimmons of Oakville. "I may not be a highly paid GM like Dubas but I think he should really consider trading the players on the roster who play hockey worse than the average NHL player for players who play hockey better than the average NHL player."
"What if we packaged Engvall, Mikheyev and Travis Dermott together for Connor McDavid? Or maybe we send Buffalo a second round pick, Joey Anderson and the ghost of Red Kelly for Eichel? The possibilities are endless."
Leafs fans have grown frustrated not only by the teams' underperformance, but by GM Kyle Dubas and President Brandon Shanahan's stubborn refusal to hold a gun to the head of the GM of the Washington Capitals in order to make him trade us Alexander Ovechkin for Justin Holl.
"You may not have to even make a trade! I also think if the Leafs just signed Taylor Hall, Ryan Suter and Dougie Hamilton to massive free agent contracts, the team would get better," said Greg Doughty of Whitby.
"These fans don't know what they're talking about. They haven't studied the analytics, salary cap or done the bare minimum to learn to properly run an NHL franchise," said Brendan Shanahan, Leafs President. "Then again the Senators just signed Pierre McGuire to be assistant GM and the Oilers gave up assets for the right to overpay Duncan Keith, so maybe they are qualified to work in a team's front office."