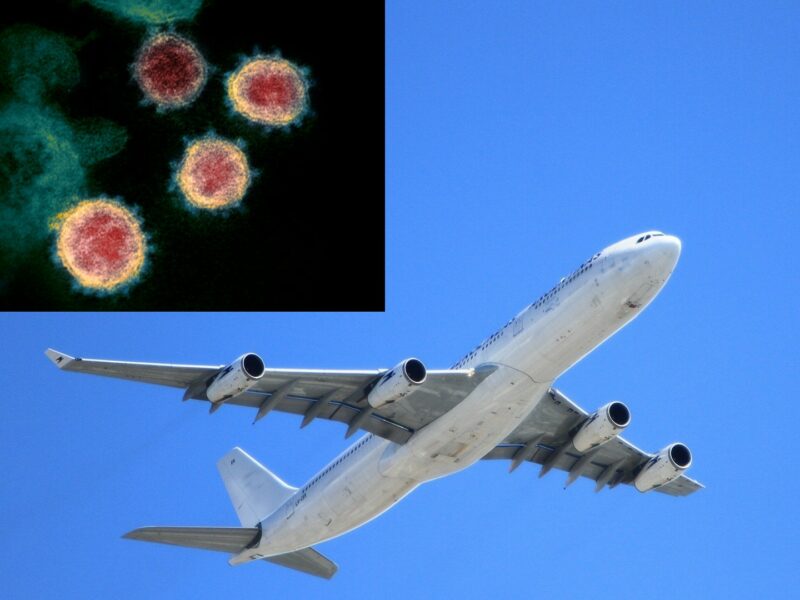 EDMONTON – With the recent announcement that the provincial vaccination lottery will include free air travel and resort vacations as prizes, Albertans are eager to find out if they will soon be taking in the sights, sounds, and potentially infected air of far-away locales while the global pandemic remains in full swing.
"The travel industry has been hit so hard during the pandemic, this lottery is a chance to not only encourage vaccination, but to encourage people to engage in non-essential travel – despite the fact that the pandemic continues to rage worldwide because only 32 doses of vaccine have been distributed for every 100 people on Earth," said Premier Jason Kenney.
"This lottery will help spur Albertans to get vaccinated so we can put this pandemic as far behind us as we can while ignoring that it's still happening in the rest of the world."
Many Albertans can't wait to find out if they've won a trip and see what viral excitement that trip might lead to when they return home. "Wouldn't it be something to not only get to finally see Europe, but to then get home and be responsible for a brand new cluster of the Delta variant? Maybe I'll get on the news," mused Genevieve Smith, a pharmacist in Edmonton.
"Delta can still infect people who are fully vaccinated, and a quarter of the Albertan population will likely not get vaccinated at all, so being a tourist right now has all the glamour of an ordinary vacation plus the added thrill of potentially bringing home a very special souvenir!"
"I hope I win one of the trips and bring back a new and exotic strain of the coronavirus, the likes of which Canada hasn't seen and isn't prepared for," said Doug Henderson, a kindergarten teacher in Red Deer. "Perhaps the epsilon or zeta variant will first be documented right here in Alberta as a direct result of this vaccination lottery! What a cool way to make history!"
Enthusiasm for the newly announced travel prizes has been so high the UCP is now considering adding local adventures to the vaccine lottery, like an all-inclusive trip to the provincial legislature complete with the option to kick Alberta's profoundly unpopular premier square in whichever body part the winner so chooses.