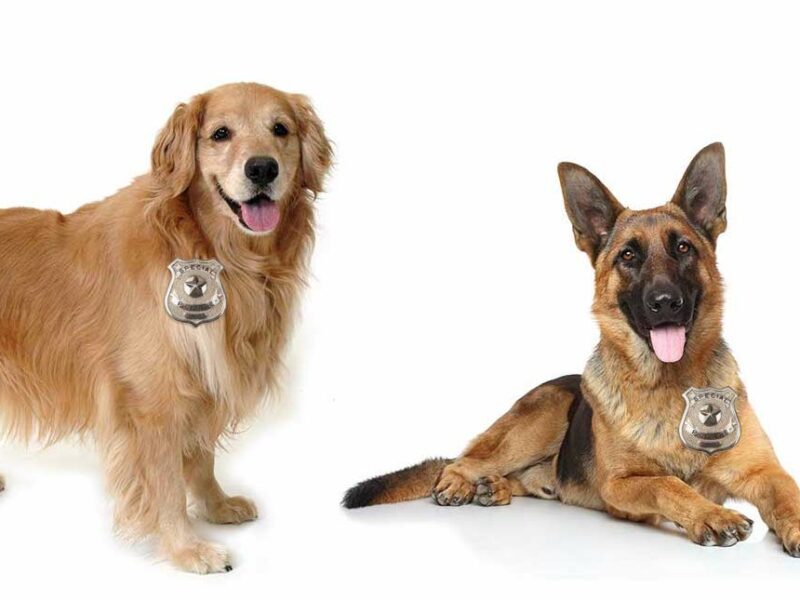 TORONTO – After the success of buddy-cop-dog drama Hudson & Rex, Citytv has reportedly greenlit the spin-off Rex & Rex, both cops, both dogs.
"We're thrilled!" began Mark Scotts, the Gemini award winning showrunner. "To be honest, we were surprised when H&R got picked up in the first place. I mean, it's a remake of a cop show, based on some Austrian-Italian drama with a dog as the lead. A dog. Like, bark bark? I was kinda joking when I pitched the Canadian remake lol. Anyways, I didn't realize I was bringing such a cineverse of ground-breaking, culturally advancing television to Canadians but did Einstein know he was inventing the lightbulb when he was inventing the lightbulb?"
In the official press release, Rex and Rex will be set in a fictional St. John's Police Department and star the original Rex – a brooding, doesn't-follow-the-rules german shepherd in the midst of a messy divorce – who is partnered with Rex 2 – a witty, self-assured up-and-coming golden retriever who is beautiful in a non-threatening way. Together, they'll solve crimes and avenge Rex's former human partner, who died from a screech-in gone wrong. "The chemistry between the two of them will be so palpable. It's that classic buddy cop dynamic of good boy/bad boy."
"The plan is to give the dogs peanut butter and then dub it over in post so that it looks like they're talking," added Scotts.  "It's going to be so great! Like, imagine Gerry Dee's voice saying things like, 'Stop, freeze!" and, 'Did you get the results back from the lab?' The lab of course being the forensic expert who works in a lab but is also a lab." 
According to Scotts, the idea to give Rex his own spin-off came when he was watching cartoons with his daughter.
"Paw Patrol but for adults," added Rogers production executive Megan Willows. "We just couldn't say no. Plus, Citytv loves this decision because then we don't have to pay our Canadian writers. We'll pay them in bones!" 
Willows then went on to explain that Rex and Rex fits perfectly with their current diverse slate of syndicated American sitcoms and sports. "Plus, a spin off of a remake?! It's a brilliant way of upholding our mandate of not investing in actual original content." At press time, spin-offs of the spin-off Rex and Rex: Special Victims Unit and Rex et Réx: Crimes Passionnels (for French Canada) have been put into production.