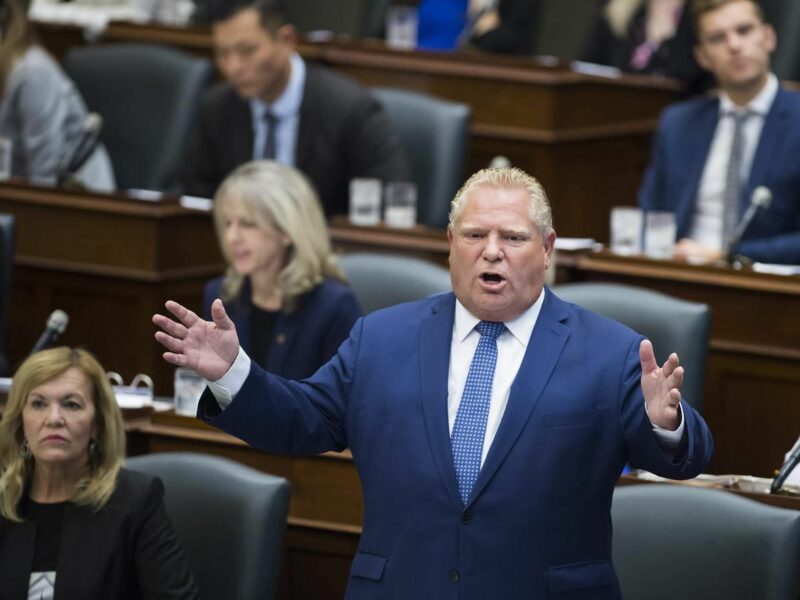 TORONTO – Faced with questions as to why Ontario is not vaccinating more people, Premier Doug Ford insisted that hundreds of thousands of eligible residents have, for some reason, not signed up to receive the shots he constantly claims his government hasn't received.
"My friends, if you are eligible for a vaccine, get a vaccine!" said the man who has started each and every press conference for two months by saying that the federal government has not delivered any vaccines.
"I don't know why old people think there are no vaccines available. Sure I constantly go on tv and say there are none, but we run a ton of ads on instagram and twitter saying there are!"
In addition to claiming it has no vaccines while sitting on over a million doses, the Ford government believes it is doing everything in its power to get everyone vaccinated as soon as possible, including creating a haphazard framework of eligibility that is entirely different depending on which hospital you live near, opening and then immediately closing mass vaccination sites and attacking an Indigenous MPP for getting a shot even though he was eligible and the community asked him to.
"Until the federal government gives us more doses I just don't see what else we can do," added Ford while standing in front of a mountain of boxes marked Pfizer.
"Maybe if we get Drake to do a Tik Tok where he gets the vaccine, that will finally get the 75 plus crowd to sign up."
Ford then announced that due to the increase in cases, all business that did not donate to his campaign would be forced to close