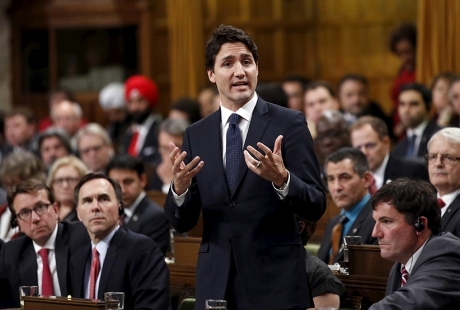 OTTAWA – The Liberal Party, which campaigned on instituting a national Pharmacare program, recently rejected attempts by the NDP to institute a national Pharmacare program, on the grounds that it would too quickly institute a national Pharmacare program.
"Yes we promised that if you elected us in 2019 we'd work tirelessly to create a government program that would provide people with vital medication," said Prime Minister Trudeau. "But we meant, like down the road a bit."
"If you want Pharmacare, you're going to need to vote for us at least 2 more times. In a row!" he added.
Bill C-213, the Canada Pharmacare Act, would establish a national framework of rules and regulations for creating the pharmacare program, so when funding is available the program can be introduced efficiently, which the Liberals found to be "way too much."
"We're supposed to announce the program in a big flashy ceremony without any structure in place. Then spend a decade stuck in a quagmire of negotiations with the Provinces while publicly blaming them for the delay," said Health Minister Patty Hadju.
"Clearly the NDP don't understand how the Canadian government is supposed to run."
Despite the vote the Liberals maintain they are ardently committed to creating a Pharmacare program, and will do so just as soon as they need to distract Canadians from their next big scandal.