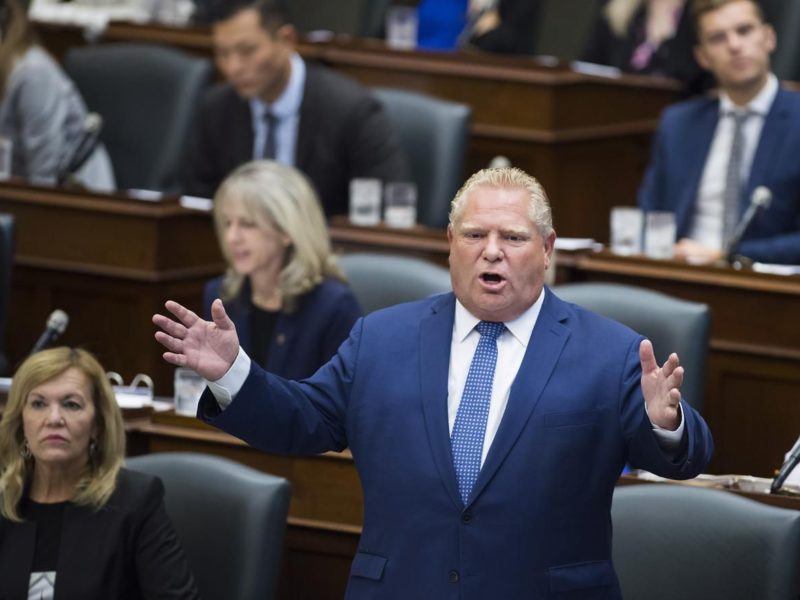 TORONTO – Ontario Premier Doug Ford is said to be confident that the COVID pandemic is basically over now that Costco and the LCBO have to close a bit earlier than before.
"I think we're out of the woods now," said Ford, leaning back in his chair with his feet up on the desk, a victory cigar dangling from his mouth. "Everyone knows the recent increase in cases has mostly been due to people bulk buying M&Ms between 8 and 9pm."
"Grey skies are gonna clear up, put on a happy face!" he added in singsong.
Ford has been reluctant to impose a harsher lockdown, despite his own admission that the province's COVID modelling indicates an imminent catastrophe. But, on the advice of doctors and others in the health care community he took the bold action of trimming retail hours and limiting outdoor gatherings to 5 people with no clear plans for enforcement.
"Other than a curfew, stopping construction projects, expanding paid sick leave, paying people to stay home, freezing evictions, shutting down daycares or aggressively fining people who break the rules, there is nothing more the government could be doing to stop the spread," said Health Minister Christine Elliott.
"Plus don't forget about our successful 'shame young people for spreading COVID while forcing them to work' strategy," she added.
Ford ended the announcement by suggesting the press corps go straight home, unless they didn't, but to get some exercise, and not go out otherwise, unless it was to browse the clothes section at Walmart.