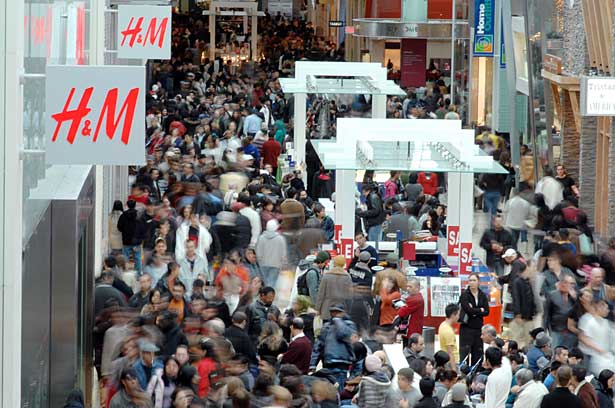 TORONTO – With a lockdown looming Monday Torontonians have flooded malls and non-essential retail shops in order to stock up on needed COVID exposure.
"I know grocery stores, pharmacies and even the beer store will remain open, but I really thought it was important to drive to Yorkdale during a snowstorm," said local man Harris Carney, currently in the middle of a 50 minute long quest to find parking. "I just don't know where else I'm going to be able to get such a large amount of likely infected air particles directed in my general direction."
"Plus: New York Fries!" he added.
Carney was far from alone in his quest. Thousands of people have been venturing out to Yorkdale, The Eaton Centre and Scarborough Town Centre ever since Doug Ford announced the lockdown measures, all in hopes of acquiring (and spreading) as much COVID as possible.
"Unfortunately my wife and kids couldn't come," said Mitch Waite as he loaded up his trunk with essential Indigo throw pillows and Old Navy board shorts. "But fortunately, I think I got enough COVID to bring back for them."
"Honestly I'm just here to browse. But if I see some COVID I like I might pick it up," said Monica Fletcher, mask placed perfectly under her nose.
Yorkdale was forced to extend its hours Saturday night to ensure that everyone who wanted COVID could get some, and give it to all the staff still forced to come in to work.
Unfortunately, despite the rush, that one store that only sells confusingly shaped Danish furniture still had not made a sale.