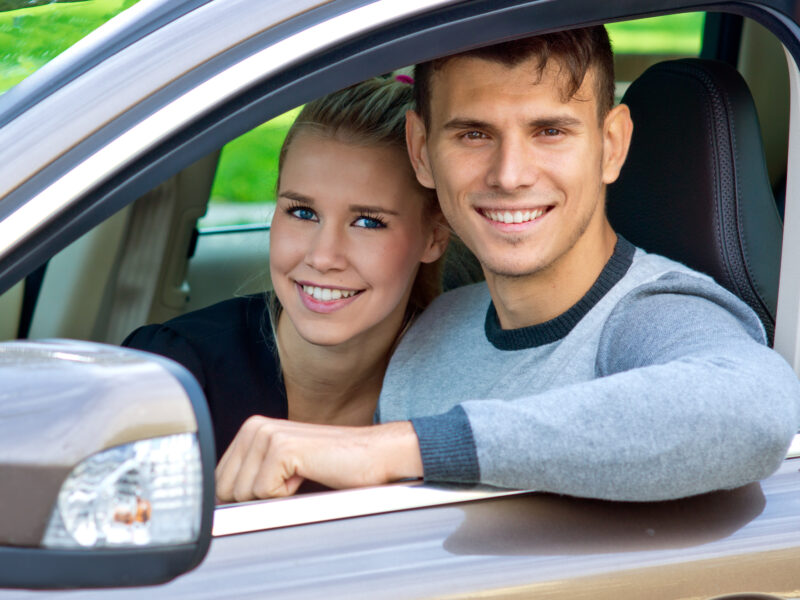 ALTOONA, PA – Democratic presidential nominee Joe Biden held a last-minute drive-in campaign rally on the campus of Penn State-Altoona, and while the attendees were ostensibly there to support Biden in a COVID-safe environment, it was, in reality, just an excuse for politically active teens to make the moves on each other.
"I'm so happy that Joe Biden came to our town, of all places," said rally-goer Benedict Osmond, 17. "Not only because I get to see the great man speak in person, but also because Jessica and I have been real horny for each other lately… and also for democracy."
Observers reported that there were an unusually high number of under-20 supporters at the rally compared to pre-pandemic rallies, and that the supportive honking in response to the early parts of Biden's speech became less frequent later on in the rally.
"I was on the stage, masked and distanced of course, watching Joe give an electric speech," said rally organizer Janice Blum. "And I look out at the cars and it's just a bacchanalia of teen political enthusiasm. Or at least I assume that's what was going on behind those steamed-up windows."
Some of the randy teenagers took the time to write pro-Biden messages on their steamy windows. "I saw at least two #nomalarky messages written on windshields," said Bridget Olson, 17. "Pretty cool!"
Biden was not bothered by the unusually young audience, saying it reminded him of McGovern campaign rallies he used to go to in the seventies, and if the kids were as turned on by voting as they were by each other's bodies, the campaign was in good shape.