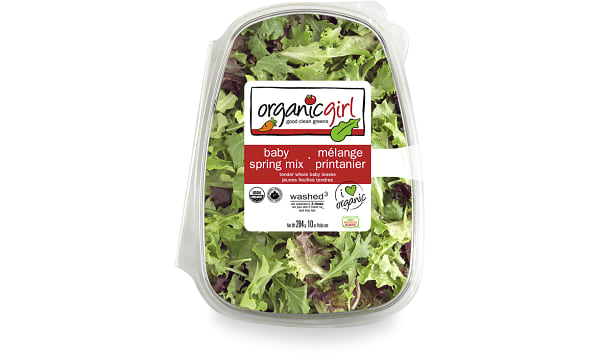 Thunder Bay, ON – Researchers at Lakehead University are baffled and more than a little distressed after discovering that local man Hunter Braddock finished an entire Spring Mix Salad package before it got all gross and slimy.
"Before today we were unaware it was possible to eat an entire package without at least half the lettuce getting covered with that random black goo," said Professor Montrose. "I think it's fair to say this changes everything."
"Not a mini pack either. Full size! By one person! This is like when we found out the earth orbited the sun."
Until today scientists, like the general population, believed that the natural consequence of buying a pre-packaged spring mix salad was that, come garbage day, you had to scrape between 40-90% of it into your organic garbage while trying not to gag from the smell/texture.
"Oh god and there is always that one bit that got stuck to the plastic that you have to pick up with your hands and it is simultaneously so squishy and moist that you have nightmares for weeks! Apparently that isn't required," said Montrose.
When reached for comment Braddock said "It was hard, eating so much salad that I nearly reached my suggested daily vegetable intake from the food guide. But with a lot of dedication and perseverance, I did it. And getting to simply give the plastic a quick rinse and then throw it in the recycling is all the reward I need."
At press time Braddock still had so much fucking yogurt to throw away it was unbelievable.