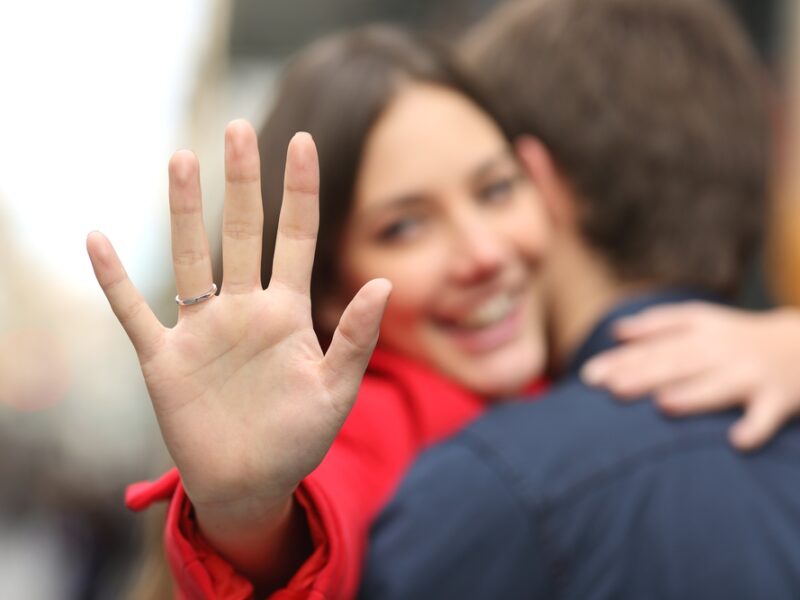 OTTAWA – Your friends Daryl Hoover and Cheyenne Klein, who have spent all quarantine posting pictures of each other on social media, have decided to get engaged as a vengeful move against you.
"So excited to be married to this goofball!" captioned Cheyenne alongside her Instagram photo. "Also excited to reaffirm that our friend is a sad old hag who will never find love. You know who you are ;)"
The couple was pictured embracing in the middle of the beach alongside their adopted weiner dog Bruiser. In the same post, they also included photos of you throwing up in a toilet, having bangs in 2013, and one of you eating alone in your empty but somehow messy apartment that they must have taken from the building across from yours.
"We also want you to be the maid of honour and best man so you can have a front row seat of our love!" Gushed the future Mrs. Hoover, "That way you would have to pay for two outfits, two gifts, and two separate trips to Nashville! You'll be financially ruined!"
"Also good luck beating my 12 year old cousin Jenessa when catching the bouquet! She's a provincial level high jumper!"
Hoover and Klein were high school sweethearts that never left your hometown. Klein paints inspirational quotes onto old farmhouse doors, while Hoover works in the ATV section of the Honda dealership off the highway. The couple bonded over bullying you in high school, yet your parents love them and always invite them for dinner when you're in town.
"We aren't actually even in love, this is all about you." Hoover said in passing one day, eyes cold and unblinking. "What we do love is the idea of being financially dependent on each other while you die alone surrounded by cats."
The wedding will take place later this year, all of your exes and their partners will be the only other guests in attendance.