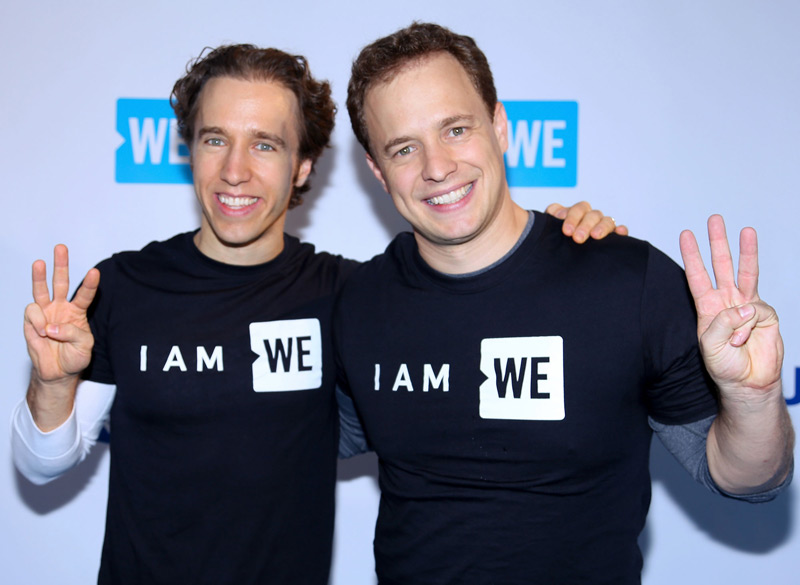 TORONTO – Amidst government scandal, We Charity has announced it is winding down its operations in Canada in order to inspire countless Canadian children to run away from their problems too.
"The decision was hard," Craig Kielburger began. "But the political freight train has proved too difficult in itself to deal with, so we decided to just fuckin' bail."
"And you can too kids!" he added.
"Just as our story once inspired thousands of kids to volunteer abroad, we hope this latest development will show them the value of deserting when things get rough, provided you walk away with a mountain of cash," said Marc.
The Kielburgers sat down for a tell-all interview with CTV, discussing their decision to eliminate staff and sell assets, where the money would go, and how to lace up their latest pair of $250,000 running shoes.
"Wow, the amount of power and drive it took to take off like Usain Bolt when things got rough," commented Jimmy O'Toole, age 8. "I know if I commit my mind and work hard, I, too, can just scurry away when too many people ask questions."
The decision to sell off assets to create an endowment fund, which would pay for We Charity projects worldwide has taught a valuable lesson to the children of Canada, about still demanding to look good while high-tailing it to the hills from a shitstorm you created.
"I just wish that in all the politics, people thought about what was being lost," Craig Kielburger told CTV, "which was more good publicity for us. We started it when we were 12 you know, did you have that in your notes?"
"Thanks to the Kielburgers, I have a new approach to problem solving," said 10 year-old Vancouver resident Ben Wicks, quickly running off after another resident declared "That kid's got my wallet!"
Marc and Craig Kielburger had yet to comment on the state of Me to We, the We Charity Foundation, Wellbeing Foundation, or their other branches of We Charity, and had disappeared in a cartoonish dust cloud of themselves before the questions could be definitively answered.