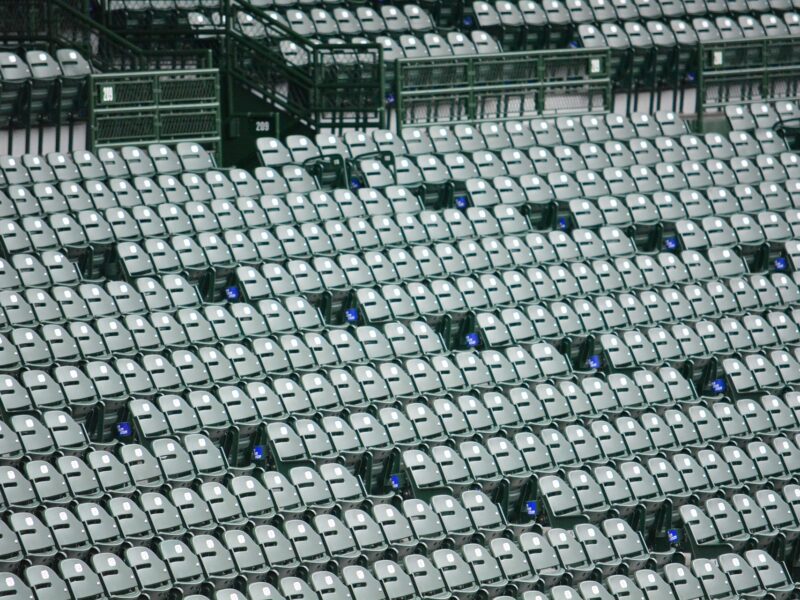 NEW YORK – Yankees rookie Chris Buford realised a lifelong dream yesterday after stepping onto the field in front of more than 45,000 empty plastic seats in his MLB debut.
"It's incredible," the young fielder said in his post-game interview. "I remember playing little league as a kid and there'd be the odd empty seat in between parents and no one would sit next to the weird old guy who knew everyone's batting average. But it was nothing like this."
MLB began the season July 23rd under new Covid-19 regulations including no fans at games and a truncated 60 game schedule with reduced travel.
"We know it's very exciting for the young guys, and a big adjustment," said Manager Aaron Boone. "You try and get 'em prepared for the pure adrenaline of playing surrounded by 45,000 empty seats, but there's really nothing like it."
While some may find the experience nerve wracking, Buford says he uses a tried and true method to stay calm: "You just picture everyone who used to sit in those seats in their underwear."
Other players are embracing the vast emptiness of the vacant stadiums as a chance to work on mindfulness and meditation. "We're lucky enough to play a sport where nothing happens for hours at a time," added veteran slugger Giancarlo Stanton. "So it's nice to finally have an atmosphere to match."
The team now moves on to a series in Boston, where the Fenway Park staff have installed machines that will throw beers, hot dogs and batteries at players in an attempt to bring a more authentic feel to the proceedings.