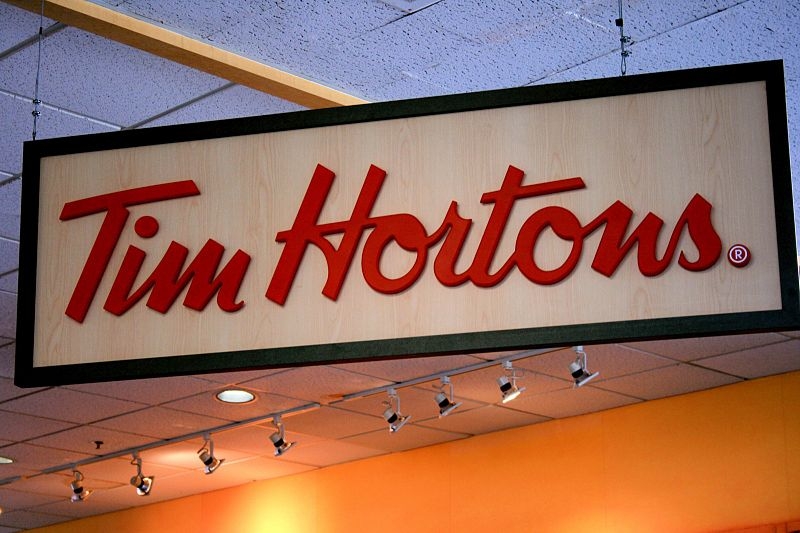 TORONTO – Executives at Canada's most beloved/least edible fast food chain Tim Hortons have been begging company CEO Daniel Schwartz not to release the planned specialty donut "honouring" the Black Lives Matter movement. 
"We keep telling him that this will be seen as crass consumerism at best and profiteering off an important civil rights movement at worst," said PR head Alicia Brown. "But he just keeps yelling 'specialty donuts are what we do' 'specialty donuts are what we do' over and over again until we leave his office. 
"Also the thing retails for 2.20 because '2020 was when this movement started?!' I mean what the fuck!" she added. 
If released the BLM Donut wil be a fairly standard chocolate glazed with chocolate icing, only with sprinkles in the shape of significant moments in the history of civil rights, like Martin Luther King Jr.'s I Have A Dream speech and Viola Desmond refusing to give up her seat in a movie theatre. But those who have seen the donut say "they just look like sprinkles."
Frustrated Black Lives Matter leaders have already announced they will protest the launch if necessary, but say they'd "really like to devote our time to the more important things going on, which you may have heard about."
Nevertheless Schwartz sees this as the perfect opportunity to raise awareness and blood sugars simultaneously. 
"I don't see what the kerfuffle is," said Schwartz. "Whether it's Canada turning 150 or the Leafs making the first round of the playoffs, Canadians want to see important moments in history be reflected in the fried dough they purchase with their coffee."
When asked if proceeds from the donut would be donated to Black Lives Matter organizations Schwartz said "we will not be donating, but we will Donuting!" He then waited a long time for anyone to laugh before explaining that the donuts will be free for Black Lives Matter volunteers. The proceeds will be used to run advertisements congratulating Tim Hortons for making the donut in the first place. 
Of course this is not the first time Tim Hortons has stepped into the political fray through pastries. Their 2017 Me Too Panin-She Sandwich was not well received. 
In related news employees were getting ready for a lot of problems over Swiss Chalet's planned Blue Lives Matter Festive Special.