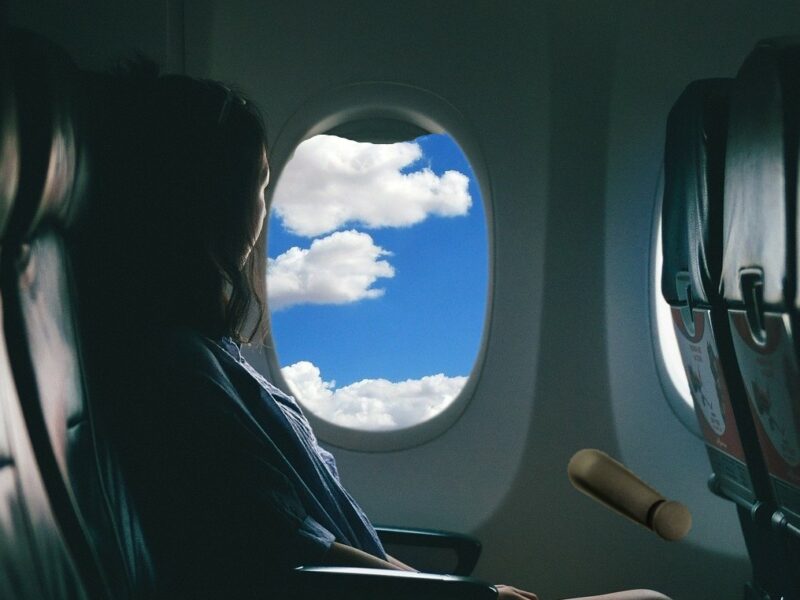 TORONTO – Several major airlines announced today that they would start flying their planes with the windows rolled down to help prevent the spread of the coronavirus.
The earlier decision by airlines in the US and Canada to begin filling planes to capacity with no physical distancing measures in place had concerned experts and the public, but the airlines hope this latest move will help to assuage any unease about air travel.
"We understand that people are worried about sitting elbow to elbow in an enclosed space with strangers for several hours at a time," said Air Canada spokesperson Jeff Council. "But, what if the space wasn't enclosed? What if instead of recycled air slowly moving around the cabin there was a constant stream of fresh air moving at several hundred kilometers per hour through every window?"
While there have been no studies on how the virus spreads when moving at near the speed of sound, the airlines are confident the increased airflow will give little time for so-called "viral loads" to build up. "I'd like to see our friend Covid cling to an armrest at over 600 miles an hour," said American Airlines customer service head Keith McMaster. "And there's nothing like having the wind in your hair at 30,000 feet over the Rocky Mountains."
The airlines have plans in place to maintain customer safety and service in the cabins while their planes are open to the elements. All passengers are encouraged to bring their own goggles, but they will be available for purchase in flight. There will also be some changes to meal and beverage service.
"Obviously salads are out," said Star Alliance spokesperson Megan Lee. "And our initial tests with pretzels resulted in a cabin full of tiny salty bullets. But we will have a variety of smoothies as well as high-proof alcohol in sippy cups available. We're confident we can bring safety and even a little excitement back to air travel for all our customers."
At press time United Airlines announced that they would be trialling a program for their most immunocompromised guests that would see them strapped to the wing tips, far from any possibly infected passengers or crew. With complimentary goggles, of course.