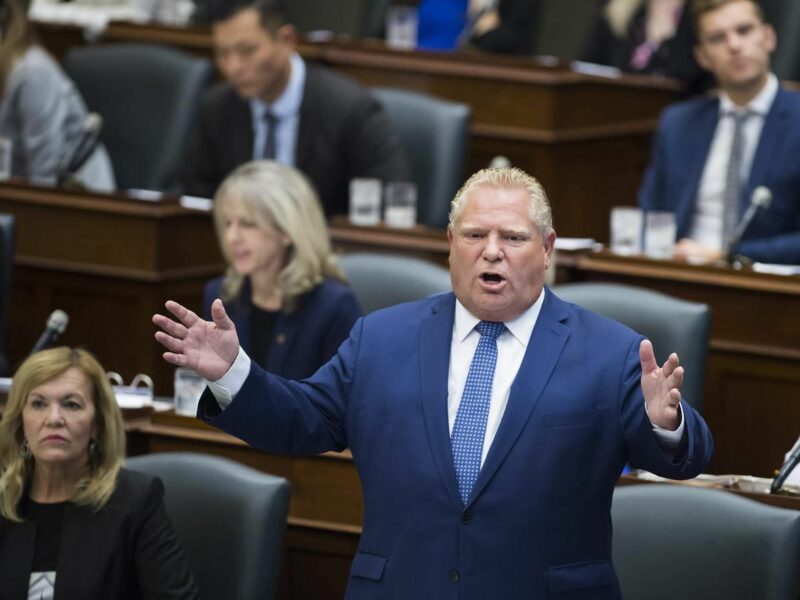 TORONTO – Ontario Premier Doug Ford explained to his constituents Monday that he was not able to participate in the online Pride Parade this weekend since he had pre-existing plans to log onto a virtual cottage at the same time.
"As most people know, the Ford family cottage weekend somehow and inexplicably always falls exactly on the same weekend that the Pride parade occurs," Ford stated to assembled reporters. "And even with all gatherings occurring remotely this year, I was unfortunately preoccupied in trying to figure out how to sign into the remote camera at the cottage that my niece set up a few weeks ago."
Though Ford would have had to only copy and paste a widely shared link into his browser in order to passively sit and watch a virtual Pride celebration, he repeated that moving the camera around his empty lakeside retreat was too much of a tradition to interrupt. He stressed that the people of Toronto would understand the difficult choice he had to make since he had been "feeling real cooped up lately."
"What is more important, I ask you? Acknowledging the resilience and strength of a prominent subsection of our Province's population during trying times and amid global catastrophe, or playing JackBox games with my uncle in front of a virtual firepit?" shouted Ford.
"The answer is obvious", he continued.
When asked why he did not acknowledge even the existence of the virtual replacement for the annual event that brings swaths of tourists and money to the Ontario economy, Ford mentioned that it would be unfair to do so since police technically still couldn't march this year.
Ford stated that he really, really, really hopes to be able to march in next year's parade but that something will probably come up.