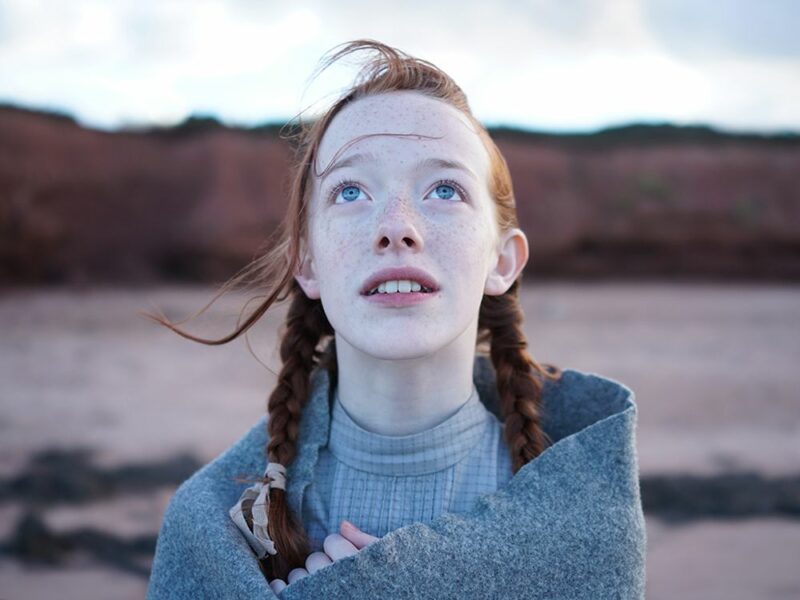 AVONLEA – An ancient Canadian curse has been discovered on the original manuscript of Anne of Green Gables, demanding the book be adapted every five years, or else.
The curse was first discovered at the former home-turned-museum of Lucy Maud Montgomery, the author of the famed series, after a guest spilled a raspberry cordial taster on the manuscript. It reads:
Once this work enters public domain,
An ancient curse you must contain,
Adapt this story every five years,
Or Anne's hair will run red, with the blood of your tears.
According to University of Toronto professor and expert in Canadian curses, Dr. Doyle Garth urges Canadians to take the threat seriously. "Do you remember the giant sinkhole that swallowed up all of Eastern Canada? No! Exactly. Because that was the year Anne With An E AND L.M. Montgomery's Anne of Green Gables were ordered to series."
Dr. Garth went on to explain that many executives knew about the Anne of Green Gables curse, hence the plethora of plays, radio dramas, miniseries, films and tv series over the last century. However, now that the curse is public, he warns Canadian producers to heed Ms. Montgomery's warning or be faced with plagues, pestilence, or even more seasons of Heartland.
Producers across Canada have reportedly gathered for an emergency meeting to address the curse.
"Every five years, one of us, a Canadian producer – for tax incentive purposes – will step forward and adapt the text," announced producer Mary Dunn, in a press conference. "Anne Nation – I now speak directly to you" shifted Dunn, addressing the self-identified, super fans of Anne With an E who are passionately protesting the show's recent cancellation. "You can put down your pitchforks and cease bombarding networks with emails to renew the show. A grittier remake of the gritty remake is already in the works!"
Without providing too much detail, Dunn revealed that in the next iteration, Mathew Cuthbert's death will be even more tragic, especially because she plans on diving deep into the relationship between the brother and sister that adopt Anne and live together on an isolated farm, away from prying eyes. "If you liked the Cersei and Jamie dynamic in Game of Thrones, you're going to LOVE this…"
Dunn ended the press conference by stating that an Anne of Green Gables remake will always hold precedence over any original content. "Like the avatar, we will maintain the balance of our industry and uphold the four pillars of Canadian Television – Anne of Green Gables, rural-based comedies, procedurals starring brooding straight men, and remakes of international television shows."
As Murdoch Mysteries enters it's fourteenth season, Canadians begin to wonder where the fuck the horcruxes are hidden.