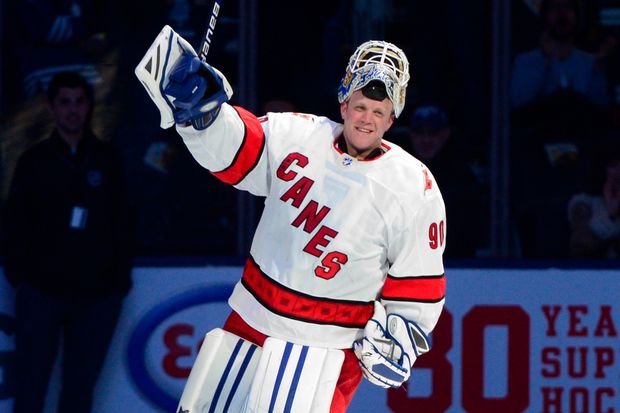 TORONTO – In the wake of emergency backup goalie David Ayres' remarkable victory over them, and the subsequent outpouring of affection for him, the Toronto Maple Leafs are trying to come up with more ways to lose that Buzzfeed would call 'adorbs.'
"Look, we're going to lose anyway," said head coach Sheldon Keefe. "And it's going to be painful and humiliating for our fans. But at least this way we'll really build up on our brand as an online influencer."
"And getting sponsored content $ from a weight loss supplement company is worth a hell of a lot more than a playoff spot, if you ask me," he added.
So far Leafs PR has come up with several options, including playing a team full of orphans fighting to save a community centre, getting dangled by a blind person, and "doing an Air Bud." However the players had ideas of their own.
"What if we find a guy who has been separated from his beloved by circumstance for years, and the only way he can win her back is to score on us. And then he scores like 8 times because you know, it's us," said Tyson Barrie.
"That's pretty good. But what if instead the guy has cancer and the only cure was us turning over the puck in our own zone at least 25 times a game," said Mitch Marner.
Soon the whiteboard in the locker room was full of ideas, including one where a pregnant woman would score a goal, then deliver a baby, and then the baby would kill of a penalty against the Leafs anemic power play. That one was rejected for being "a bit of a hat on a hat."
Eventually the Leafs settled on an old standby: getting absolutely destroyed in the first round by the Boston Bruins.