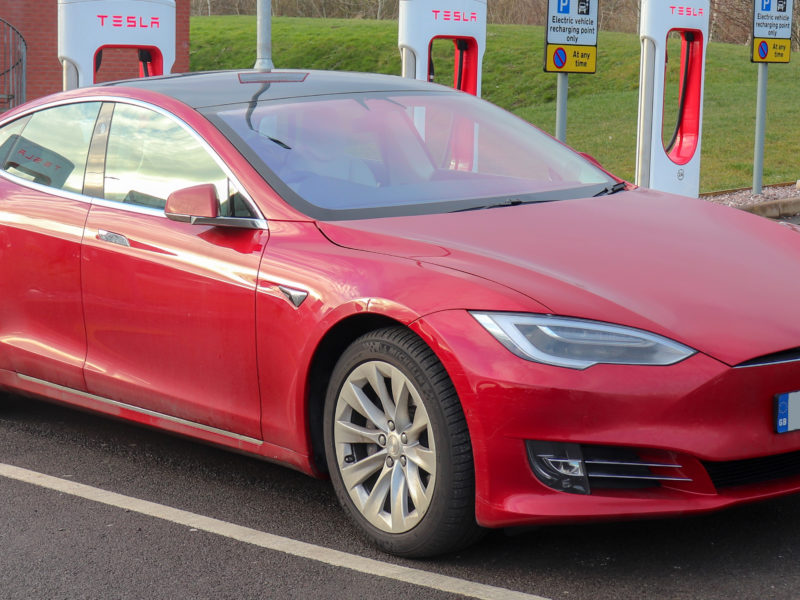 MENLO PARK – This week, technology giant Tesla Motors announced plans to design and build a new generation of self-actualized cars.
"I envision a world where we own cars that not only drive themselves, but take responsibility for their own mental health," said Elon Musk in a statement. "Just like the cars in Pixar's Cars."
The self-actualizing cars will be equipped to maximize their idle time to better themselves through a variety of hobbies, self-care regimes, and of course, baby goat yoga.
"The average vehicle owner spends less than two hours a day in their car," said Musk. "That's 22 hours the car could be attending a life-drawing class, reading aggressively Canadian literature, or getting a tattoo that takes more than an hour to fully explain."
"Most carmakers would be fine with ticking off a few levels of Maslow's Hierarchy of needs, stopping at safety, belonging, or even self-esteem," said Musk. "But here at Tesla we won't rest until our vehicles reach their full potential. And that means plenty of therapy, wine-appreciation classes, and probably a jazz phase."
Musk warned vehicle owners that they should put aside income to support their car's subscription to a Makerspace and obligatory circus lessons, but guaranteed that each purchase will come with a complimentary blog for sharing quotes from Marcus Aurelius.
Technology critic Sandra Davis was quick to condemn the initiative, pointing out the dangers of rushing into an untested technology. "Sure, a self-actualized car sounds good on paper, but are these cars going to judge me when I drive to McDonald's at 3am and buy too many nuggets? I basically use my passenger seat as a garbage can, and I'm terrified the car will sub-tweet me about it."
Others were not convinced that cars are pampered enough already. "Back in the 70s we had tough love for cars, and they ran a lot better," said retired chauffeur Daniel Wibbley. "Not everyone can win JD Powers and Associates Car of the Year."
Despite these misgivings, Musk plans to release the Tesla M.E. model later this year. Said Musk, "By 2025 I hope to develop a vehicle that is self-replicating, self-pleasuring, and actually hates cyclists."