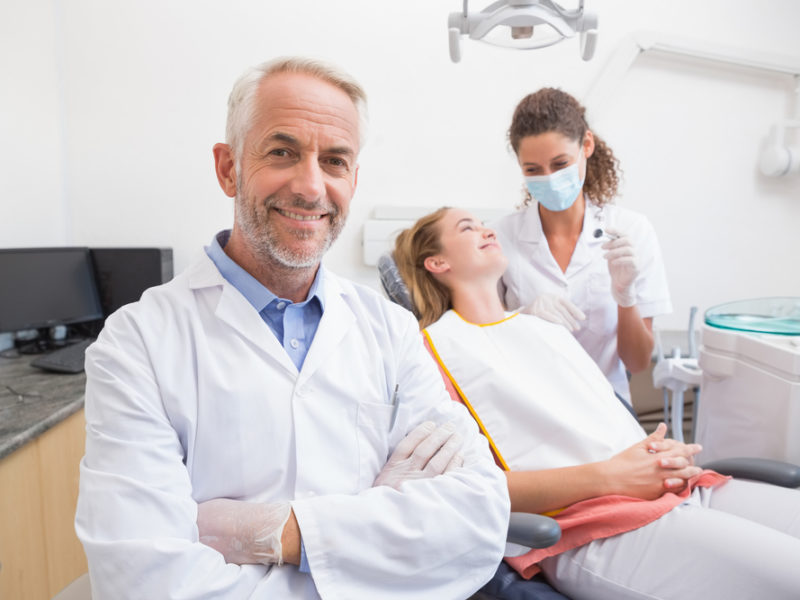 TORONTO – With the Ontario PC Party in power, Dentists across Ontario are breathing a sigh of relief that they won't have to work on an additional 4.5 million poor people's teeth.
"Dental care for everyone? No thank you!" said Dr. Kevin McDonagh, spokesperson for the Royal College of Dental Surgeons of Ontario. "Have you ever looked inside a poor person's mouth? Yuck."
Dr. McDonagh isn't alone. A recent study indicated three out of four dentists agree that poor people's mouths are the worst, citing higher rates of cavities, receding gums, and halitosis. Dentists believe this phenomenon may be caused by a combination of poor people's diets, lack of cleaning, or their overall moral corruption.
"I've already paid my dues working on these people when I was in dental college. Sure, I was just learning how to use the scraper, but if these people want dental care without getting stabbed by a freshman, they could get a better job."
Dr. McDonagh is referring to the dental benefits that most Ontarians receive from their employers. However, 35 per cent of workers in the province still do not have medical or dental coverage.
"The NDP will tell you that no one should 'live in pain' because they can't afford dental care… Well, why doesn't the NDP ever think about my pain? One patient told me he just swishes some RC Cola around before he goes to bed. Come on, man!"
Dentists are reportedly worried about the cost to the taxpayer if dentistry becomes a public service, given how many unnecessary x-rays and cleanings they have and will continue to put patients through.
While 4.5 million people in Ontario remain without dental coverage, we can all rest assured that dentists, our most vulnerable population, are safe for at least another 4 years.