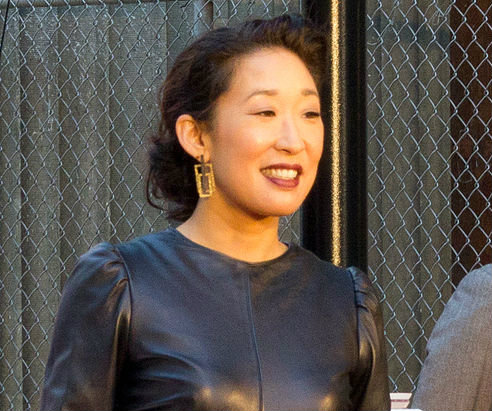 OTTAWA – Last night was a night of firsts, as Sandra Oh became the first person of Asian descent to host the Golden Globes, the first woman of Asian descent to win multiple Golden Globes, and cemented her place as the first good thing to come out of the wasteland known as Ottawa.
Non-Ottawans are always surprised when they learn the incomparable star of Killing Eve was born and raised in Ottawa. "You mean Toronto, right?" Vancouverite Jon Parker said. "Or a little town outside Ottawa like Almonte, so everyone says Ottawa but really she's technically from somewhere else, right? Ottawa? Really? But she's so great."
Ottawa, a city known for being the seat of the national government, is celebrating having someone they can hold up as a shining example that not everything in their cold, scandal-plagued burg is tainted with the bland stink of Canadian politics.
"We all suspected she would be the diamond to come out of our dank pit of a city," said Ottawan June Fulham. "She's always been such a talented actress, but it seemed too good to be true and knowing our luck she'd also turn out to be the country's most prolific serial killer. Luckily that isn't the case. Or it is and she remains unsuspected, which would also be a victory for us."
"I'm just relieved we can finally replace the portrait of Matthew Perry that's been hanging in city hall since 1994," mayor Jim Watson said.
With files from Keavy Lynch