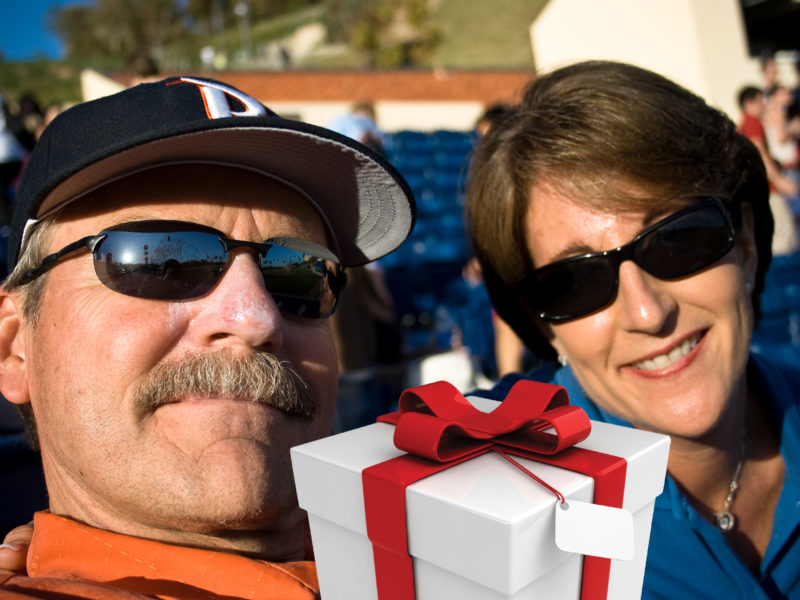 Happy Holidays! Searching for one last present to put a smile on your mom or dad's face? Well look no further: here are some terrific ideas for that special little something, other than to stop messing around and bring home a little bundle of joy.
A trip to a vintage movie theatre
Since you won't be bringing them a little baby filled with playful squeaks and squawks, might as well take advantage of the peace and quiet by taking in a film at a movie theatre—without having to hush the (again, non-existent!) baby.
Some sports gear
Looking for a way to help your parent keep active as they get older? Well, why not give them a tennis racket, some new golf clubs or even a croquet mallet? Seeing as how they won't have to bother teaching your kid how to play catch, it's a win-win! (Sort of!)
A nice piece of jewelry
Didn't your mom always tell you that she was saving her mother's engagement ring to give to her granddaughter if she ever had one? Distract her with a cool new bracelet or something! What else are you supposed to do?
A houseplant
With its air-purifying benefits and the sophisticated touch it adds to the décor, a houseplant will be sure to put a smile on your parents' faces—plus, it will remind them of how much work it takes to care for a living thing. They could stand to think about that before they go around judging you!
Scotch
For you, not them! Whatever present you choose for your mom or dad, you can always down a few glasses of whiskey, put your feet up, and check out emotionally during the whole day. Let them say what they like. It's not like you're pregnant!
Happy holidays!