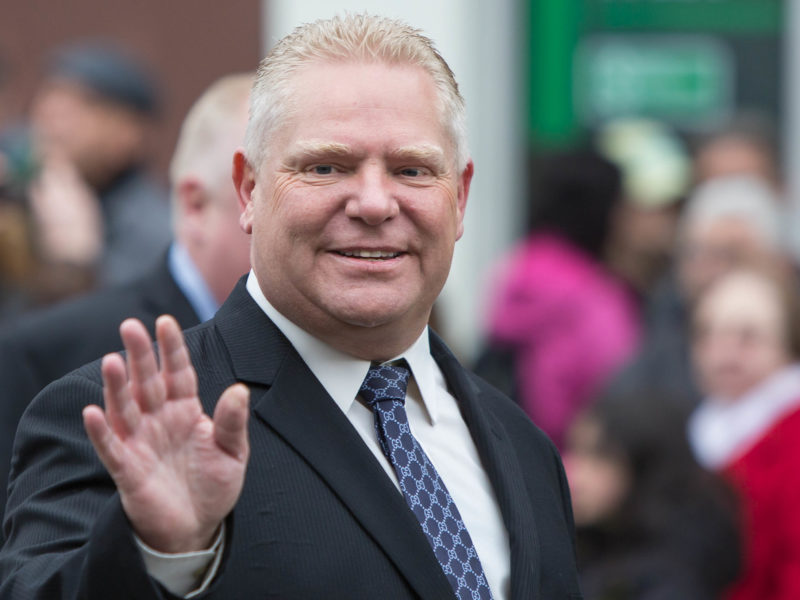 TORONTO — With the Court Of Appeal granting the PC government's request for a stay and paving the way for Toronto Council to be cut in half, Premier Ford is loudly insisting that he is and always has been a fan of undemocratic judges who weren't elected by the people.
"These unelected judges' decision is a great victory for Toronto, and more importantly for me," said Doug Ford this morning at Queen's Park. "And as I've always said, especially last week, we should always listen to activist judges who meddle in the affairs of my government."
Ford then dared any reporters to contradict him, insisting that he "knows some guys" who will "set them straight".
Following the September 10th ruling by Justice Belobaba that found the original Bill 5 to be unconstitutional, the Premier's office insisted no footage whatsoever exists of Ford criticizing the judge, or "looking like he was going to have a rage stroke."
Ontario News Now, the premier source for Premier-related news, released a report praising Ford for his "unwavering consistency" on the issue of court rulings.
"Doug Ford would never attack a judge's decision that he disagreed with," explained ONN 'reporter' Lyndsey Vanstone. "And he certainly would never say anything about needing to 'stand up to a politically-appointed judge.' Praise be to Premier Ford."
Back at Queen's Park, Ford praised today's ruling. "This legal battle has been very costly. I have always respected the taxpayer, and I will always fight you in court no matter what the cost."
Ford then insisted that he "always has and always will have respect for the rule-of-law, provided it respects and agrees with me."