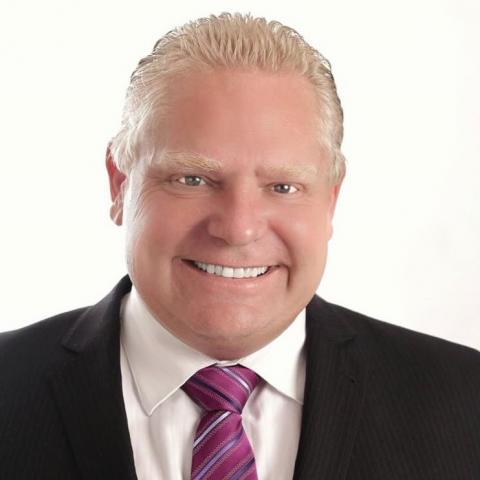 TORONTO – Ontario Premier Doug Ford has implemented a plan to reduce the size of Toronto city council from 47 to 25, thus ignoring boundaries that the city has clearly established, and screwing the municipality without consent.
In a surprise move, Ford announced the unilateral City Council switch without consulting any of Toronto's elected leaders. Coming just weeks after Ford cancelled the Ontario Liberals' 2015 Sex Ed curriculum, Ford reportedly saw this as "a logical next step."
"I can tell Toronto city council wanted it," Ford explained at a news conference Friday. "I talked to a bunch of my friends and they all agreed that the council wanted it. Ontario said yes to electing me, which presumably means that every action I take is completely okay."
While cities like Kingston have more city councillors for smaller populations, Toronto will be the first to receive this unwanted move. Some theorize that Ford has been particularly fixated on Toronto since the city rejected his mayoral advances.
One Queen's Park insider reports that Ford's fixation on Toronto has gone on for years. "Ever since Toronto humiliated him in 2014, I often see him in his office late at night, creeping on Toronto's Facebook page." says the anonymous source. "I'm not sure he even understands that this is not normal behaviour. It's like he's missing some fundamental knowledge about respectful relations."
Ford has dealt with backlash regarding the new plan, as politicians and residents alike accuse Ford of making backroom decisions. Many city councillors have stated that this is not the first time that Ford has used the backdoor method without asking.
Doug Ford also tweeted his thoughts on the plan today, saying "Let's get Toronto moving for the people. Less gridlock, less disagreement, less political blue balling. Let's just lubricate this with some spit and get to a satisfying conclusion for everyone."
Political theorists suggest that many Toronto residents are uncomfortable with this forceful maneuver, but don't know how to handle the situation, as they learned about civil issues from their parents, who didn't have an in-depth knowledge of politics.