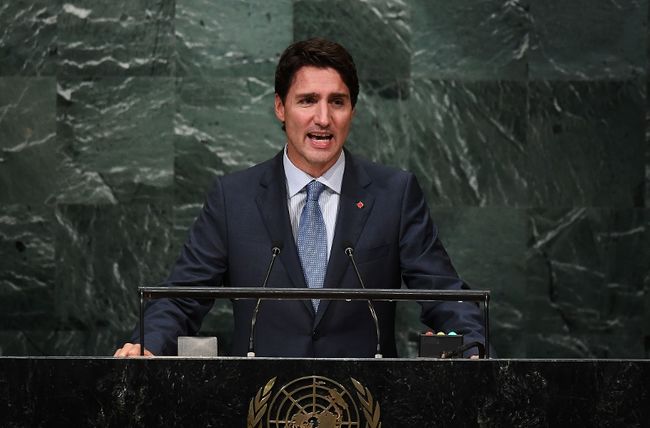 NEW YORK CITY – Justin Trudeau once again shone on the international stage this afternoon after giving a speech to the UN General Assembly that critics and supporters agree was not Donald Trump's speech to the UN General Assembly.
"There are, today, children living on reserves in Canada who cannot safely drink, or bathe in, or even play in the water that comes out of their taps," said Trudeau. "Also I do not intend to rashly describe any world leader using a term from an Elton John song or threaten nuclear war."
Trudeau went on to add that Canada was a work in progress and expressed the radically liberal idea that climate change is real. At no point during his speech did his chief of staff wince in agony over the words that were being said.
"I really liked how Trudeau's speech did not instill in me a bone chilling fear that the world is about to end, resulting in the deaths of me and everyone I've ever loved," said local woman Jennifer Martin.
"Also he spoke in both French and English, so that was cool."
This is not the first time Trudeau has been praised for not being Donald Trump. Last year he was on the front page of CNN after he made the bold choice to refuse to call Mexicans rapists, and just a few months ago he did not praise Nazis.
Trudeau concluded his promising speech by promising to continue giving speeches promising to improve relations with indigenous peoples for years to come.