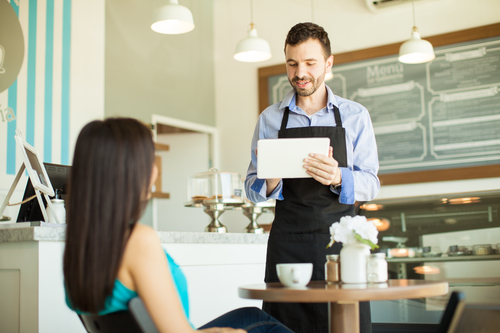 MONTREAL — Jon Dubois, maître d' of Montreal restaurant Le Poirier, reported feeling shocked earlier this week when an charming yet mysterious woman–who had clearly travelled from a far-away place–addressed him in his own language.
"From her soft, gentle demeanor and large Toronto Maple Leafs sweater, I knew that she was not one of my compatriotes," Dubois recounted. "And yet she spoke no English, but dove headfirst into French parlance so specific, it was almost like she had been practising this one phrase the entire way here."
"She parted her lips to say, 'Bonjour, où est une table pour un, s'il vous plait." Her voice floated in the air like musk. I felt mon ceour skip a beat as I realized this was no humdrum everyday woman, but a traveller, whose sophistication permitted her to seek adventures most of us can only dream of."
The exquisitely inscrutable stranger reportedly asked many incisive questions in a tongue that was foreign to her, such as "Do you have crepes here?" and "I think crepes are good. I would like to have a crepe. Please give a crepe to me."
"So confident, yet so gentle," Dubois repeated. "Clearly, she had studied for years, perhaps at the Sorbonne–or peut-être she gained her knowledge of our language in a summer of her youth, toiling to make perfume in Gras."
The traveller became even more impressive when she reportedly told the staff she knew there was a "secret code to get the good crepes".
Meanwhile, another maître d' in Dubois' neighbourhood was reportedly awestruck as a handsome yet sturdy jetsetter explained to him why "tipping actually isn't really a thing here."