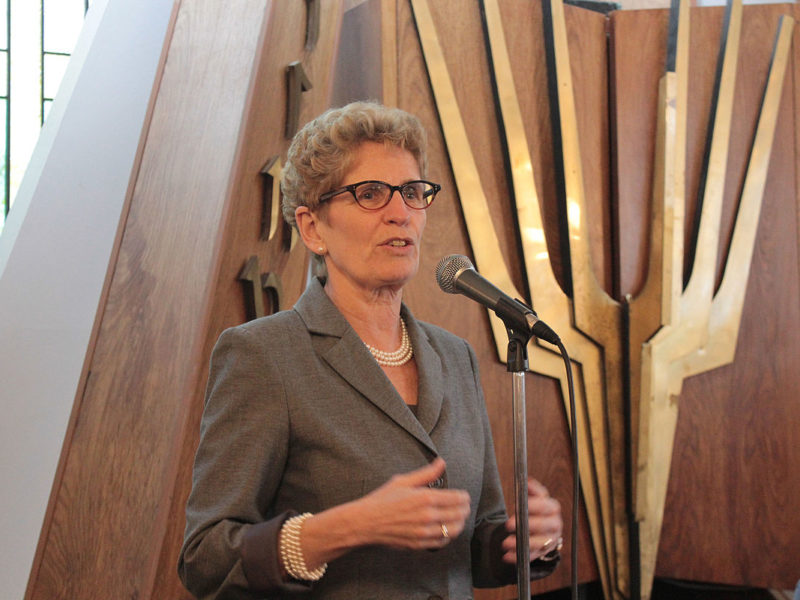 TORONTO – Ontario Liberals breathed a little easier this morning as a new Angus Reid Poll shows that nearly negative one in four voters plan to vote Liberal in the upcoming provincial election.
"Clearly the Wynne government's budget and plan to give free prescription medications to anyone under 25 is resonating with voters," said pollster Charmaine Nevitt. "And now only 24 percent more Ontarians than actually live in the province say they have negative feelings towards Wynne herself."
"If this trend continues the Liberals could increase their expected seat count after the election from none to almost one."
Of the 1000 polled, less than 1300 said they harboured a negative opinion towards Ms. Wynne's government as a result of Hydro Prices, hospital wait times and privatization.
"We are very excited," said Wynne spokesperson Sarah Jackson. "The last poll put us at the square root of 2i, which very few politicians have ever been able to come back from."
Jackson further noted that there is less concern among party members that they will have to send Wynne to a deserted island carrying only a pistol with one bullet.
However Ontario PCs do not appear to be worried, noting their favourability numbers continue to rise amongst Ontarians who have forgotten what a shitshow the '90s were.