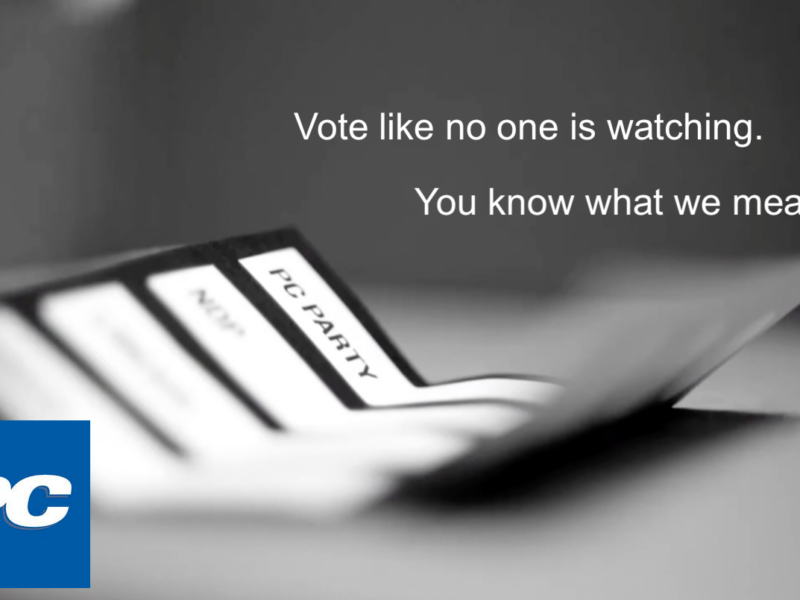 WINNIPEG – Following a last-minute campaign ad urging constituents to "vote like no one is watching" and ignore the fear of moral judgement for casting their vote a certain way, Manitoba PCs are attempting to boost voter turnout with a final message: no one can see you masturbating in a voting booth.
"We want to make sure voters bear in mind that voting is a sacred responsibility allowing Manitobans to help choose the best public servants, and that nobody can see or hear them cranking it in the voting booth if that's what they choose to do," a party spokesperson told reporters.
The ad, which was released this morning, shows a black-and-white image of a voting booth with a "No Whacking Off In Here" sign. Slowly, a hand reaches up, takes the sign down, then disappears out of view entirely. The message, "VOTE LIKE NO ONE IS WATCHING" appears on the screen. Then the words "YOU KNOW WHAT WE MEAN" appear.
While some have called the last-ditch campaign "weird" and "hilariously misinformed about what modern voting setups look like," some Manitobans are finding it effective.
"Honestly, I never would have voted PC before this," Brandon resident Brint Girby told reporters. "But I'm so grateful to them for reminding me nobody can see me jerk off in a voting booth, I might just fill in the bubble for them just to say thank you."
At press time, Liberal and NDP representatives have condemned the ad, but conceded that those new long paper ballots are very, very sexy.