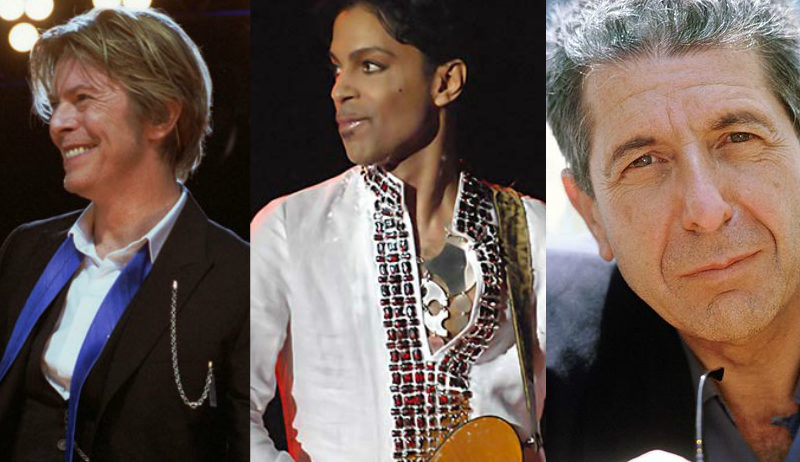 ALEPPO, SYRIA – Residents of the war-torn city of Aleppo in Syria, who have this past year become the victims of further atrocities in the form of random civilian executions, are strongly expressing how totally sad they are that some of your favourite celebrities died in 2016.
"Oh man, it's just totally shitty when really elderly famous people like John Glenn or Leonard Cohen die. And nothing emphasizes the tragedy of this year better than the fact that Garry Shandling isn't around anymore," said Adnan Abadi, whose entire family was killed when the ceiling of their house caved in following a mortar strike, "Your personal existential crisis is for sure justified."
Many online commenters have remarked that 2016 was a year filled with the deaths of notable Western personages, from Harper Lee to Gene Wilder. Statisticians, however, point out that as the definition of "celebrity" widens over time, it will appear as though "more" famous people are dying year after year. As these conversations occurred, another 7,500 Aleppo civilians were killed by their oppressive regime and extremist factions.
"Oh, did you have to miss a day of work when you heard about David Bowie? Boy, I sure know what that's like. You deserve a personal day to deal with something so heavy!" sympathized Rasha Ahmed, whose place of work was commandeered by ISIS terrorists.
In order to address the bloodshed that was 2016, the Academy of Motion Picture Arts and Sciences is planning an extended "In Memoriam" segment for the 2017 Oscars to really hit home how sad it is to lose such beautiful artists. A similar mile-long wall in Syria to commemorate those lost in the civil war is on hold once again as control of the site of the wall keeps changing hands between various armed monsters.
"Oh gosh! Prince died of a fentanyl overdose? He must have lived just a super-duper hard life to go out that way. Yes, candlelight vigils ARE appropriate," said Muhammed Nassar from his refugee camp where he has resided for three years.
"And Arnold Palmer Too?! I don't see how you keep yourself going!" he continued.
In response to the outpouring of support, North American and European citizens have thanked Aleppo for understanding the deep roots of their pain and are hopeful that 2017 will bring an end to the untimely deaths of a few wealthy people.
Image credits