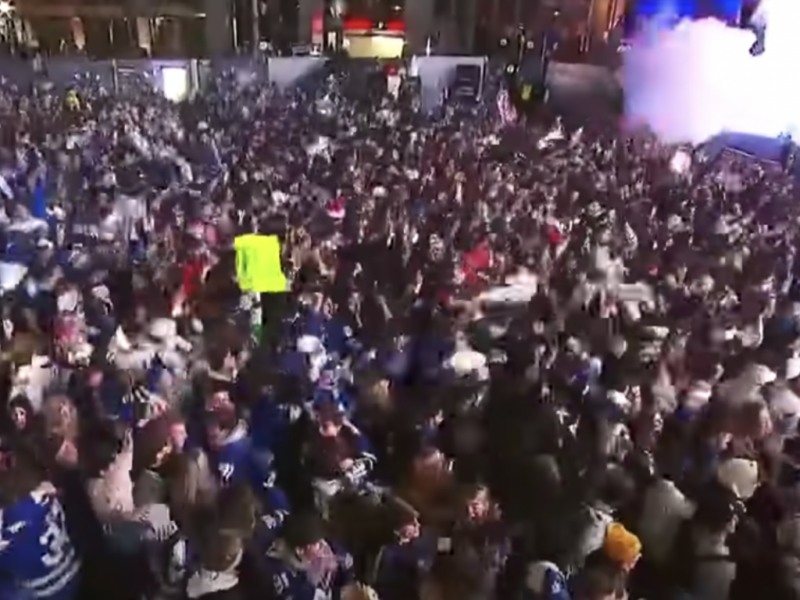 TORONTO – The hockey community was united in its disgust at Toronto Maple Leafs fans this weekend for celebrating boisterously after Toronto finally broke a 19 year playoff losing streak.
"Just because every single analyst, opposing team fan and twitter troll has been making fun of you for your team's inability to win a single playoff round is no reason to get excited," said Sportsnet analyst Nick Kypreos. "I mean it's just a single playoff round."
"Act like you've been here before," he added about a group of fans who had, in no way shape or form, been here before.
Leafs fans waved flags, honked their horns, shot off fireworks and, in some cases, cried after watching John Tavares score the OT winner, which fans of teams who haven't spent their entire adult life being mercilessly tormented by the hockey gods for a sin they're unaware of even committing all seem to agree was "a little but much don't you think?"
"That's right, celebrate like you just won the Cup," said Jets fan Jesse Pollock, whose team has, at last count, never won the Stanley Cup.
In related news, TSN's Craig Button was concerned that the Leafs players calmly saying "Job's not finished" after their victory means they don't have the passion required to go all the way.