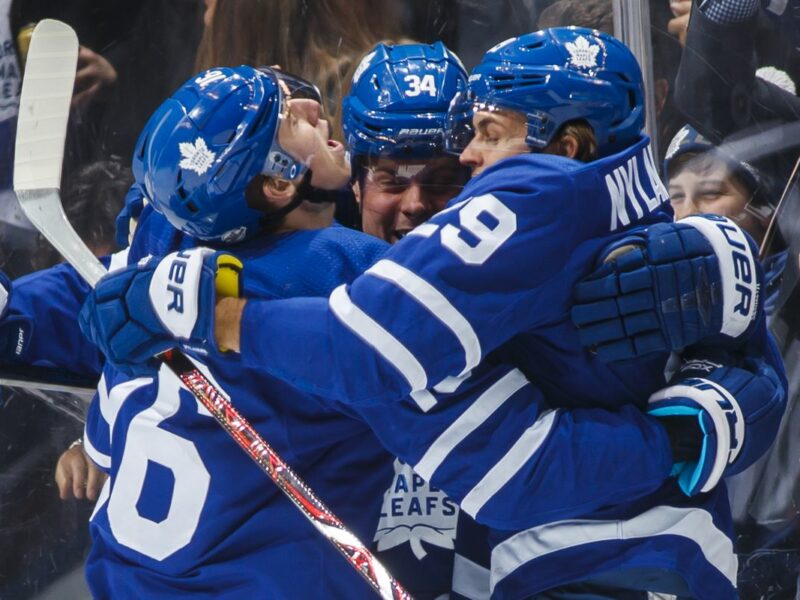 TORONTO – The Toronto Maple Leafs continue to bask in the glow of their Game 6 victory over the Tampa Bay Lightning, finally ending the 19 year curse of being unable to get out of the first round. Also they're down 2-0 to the Florida Panthers and in danger of getting swept.
"It's just so nice to get that monkey off our back. Now we can relax and just play our game," said William Nylander as he gave the puck away at the blueline.
"As a kid you're always dreaming of winning a round in the Stanley Cup Playoffs and then never winning another game."
The Leafs organization itself is thrilled at having achieved the milestone, and are confident that it will help convince franchise centre Auston Matthews to re-sign, something that will definitely not be affected at all by losing 4 games in a row to a Florida team that barely made the Playoffs.
"The important thing is we did it. We no longer have to hear the 'win a round' chirp. And I'm sure it won't be equally hurtful to our players and fans to be made fun of for losing to a team with like three good players," said GM Kyle Dubas.
The Leafs have outshot and outchanced the Panthers in both games so far, giving some fans confidence that they can turn this around and others certainty that things can get even worse.