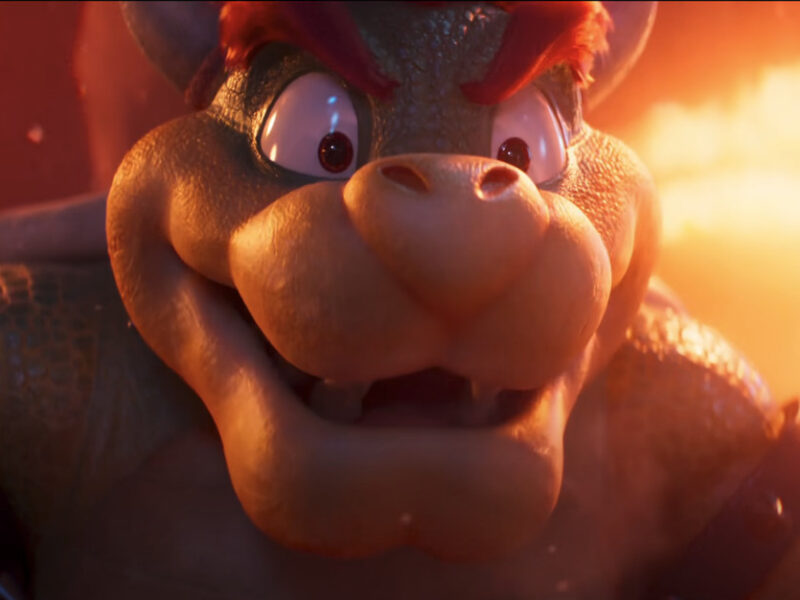 Orangeville, ON – An entire generation is reveling in its sexual awakening, thanks to Jack Black's wet, hot hit, "Peaches" from the Super Mario Bros. Movie. In the film, Black plays Bowser, a Koopa whose unrequited love for Princess Peach inspires a titillating 80s-rock-style piano ballad. 
Black's music and image have always oozed sex, but "Peaches" is being described as "nothing short of a laundry maker," and "the biggest gusher since 'Hungry Eyes' from Dirty Dancing."

"When I first heard the record, I had to take a cold shower," says Rolling Stone's cultural analyst, Darrel Monck. "It's the intersection of 'Fuck Her Gently' and 'School of Rock', so just non-stop erotic tension. I can proudly say that Jack Black's gravely voice made me accept that I am, in fact, bisexual." 
The actor and Tenacious D frontman says he knew "Peaches" would be a banger when he sang it for producers and immediately everyone got naked. "The song is about a sex icon, by a sex icon; of course people respond to that," says Black. "It's the definition of a funky groove to fuck to." 
Not everyone is praising the song or Jack Black's obvious appeal for any threesome. President of the Christians Against Everything organisation, Pastor Mark Driscal, is lobbying for the song to be removed from the internet.
"Rock is evil in all forms, but this filth is beyond the pale," says Pastor Driscal. "We all know what peaches means. A cartoon – let that sink in – a cartoon is singing about loving buttocks! On repeat. As a Christ-follower and father of 12, I refuse to stay silent about exposing our children to this witchcraft."
For now, it seems "Peaches" is here to stay. In fact, there are rumours of a potential album, chronicling Bowser's history of mushroom addiction and ultimate sobriety.  Only time will tell, but one thing is certain: sex-on-a-stick Jack Black has earned his spot in your spank bank.