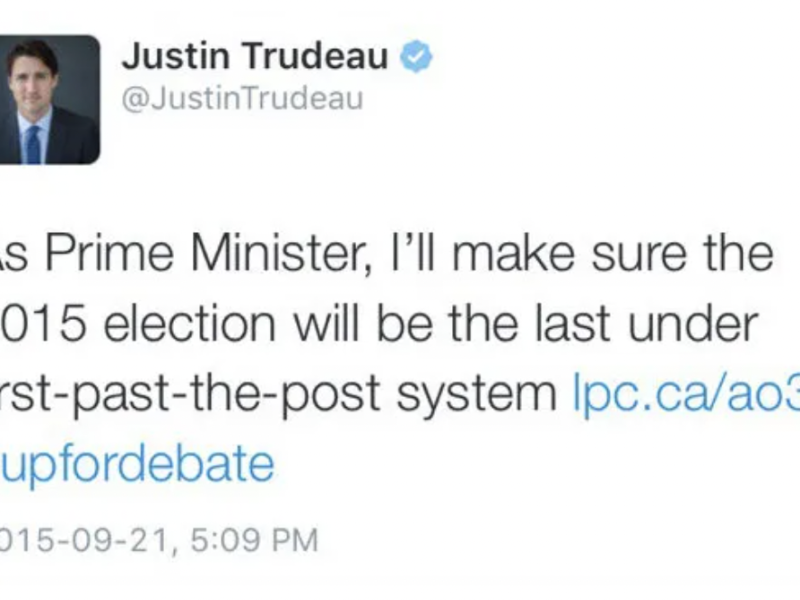 OTTAWA – As allegations continue to mount about how much Justin Trudeau and the Liberals knew about China interfering in our elections, the party that promised to institute electoral reform swears they would never lie about election protocol.
"Look maybe we've fudged a bit in the past with minor issues like SNC Lavalin or whether I spent years dressing in racist costumes," said Prime Minister Justin Trudeau at a press conference. "But we would never, EVER, deceive Canadians about our plans or knowledge with respect to our most sacred democratic institution."
"I believe our integrity in this area is pretty much unimpeachable."
The Liberals claim they were unaware of any attempts by the CCP to boost Liberal candidates and, even if they had been, the attempts had no impact on the 2015 or 2019 elections, as the Liberals were always going to win due to their geographic strength in Ontario and Quebec maximizing their results under the first-past-the-post system they campaigned on abolishing.
"There are some lines you just don't cross. And the right to choose leaders under a system free from foreign influence or institutional unfairness is one of them," added Trudeau.
The Liberals are also pushing back on allegations that they gave preferential treatment to consulting firm McKinsey, as when has a Liberal government ever done any kind of colluding with a friendly corporation?