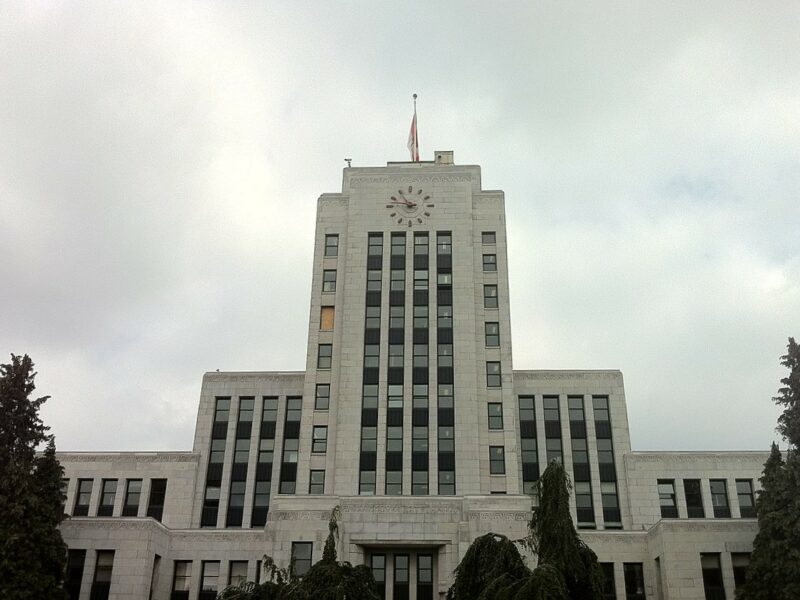 VANCOUVER – A majority of Vancouver's city council has voted to rescind the city's commitment to being a living wage employer and is recommending that city employees who will no longer be receiving a living wage stop living as much as possible.
"Rather than paying everyone who works for the city a living wage, we will be paying our lowest-paid employees a fair wage, which is a wage that we consider to be fair," explained Vancouver's millionaire mayor, Ken Sim. "Not a fair wage for us – I personally make $185,595 a year as mayor and the councillors make $91,879 a year – but fair for janitors and such."
A living wage is what a person with two children in a two income household working full time has to earn in order to support their basic needs. The living wage in Vancouver has recently jumped from $20.52 to $24.08 an hour due to the higher cost of living, and the city council is recommending that city workers who were expecting their wages to go up commensurately instead adapt by living approximately 20% less than they've become accustomed to.
"One of the simplest ways to save money is to move to a cheaper apartment," the city council said in a helpful pamphlet they've sent workers this month instead of a higher paycheque. "We don't know where these cheaper apartments could possibly be and we certainly won't be building them, but we wish you luck in finding them."
"We also recommend that affected city workers cut back on food, heating, and children. Children are very expensive and you could immediately lower your living costs by downsizing from two children to one, or downsizing from one child to one hamster or bird."
While the city council has expressed their regret that the city simply can't afford to continue to give its lowest-paid employees a living wage, they're confident that the hundred new police officers Vancouver will be hiring this year will be more than enough to contain any unrest or protests that might result.