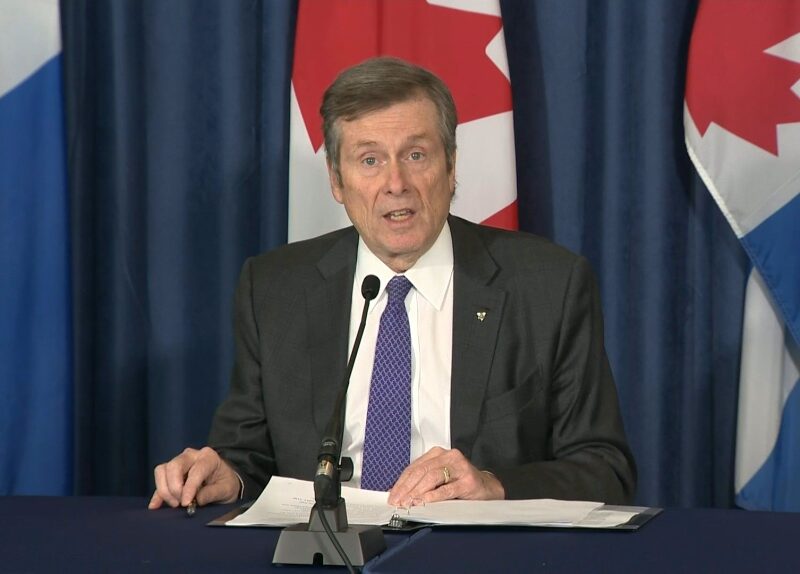 TORONTO – In breaking news, Mayor John Tory has announced his resignation after admitting to fucking Toronto.
"It was a serious error of judgment on my part," the longtime politician said during a press conference. "Between raising police budgets, failing to protect the vulnerable, and making Toronto one of the world's most unaffordable cities to such a degree that the sheer volume of inequality created an uptick in mental health crises' and violence, it has been revealed that I have properly fucked the city and every single person in it."
"I knew it was wrong, but it just felt so good to send in the police to evict homeless encampments," Tory added.
The admittance of fucking Toronto has proven to be extra scandalous due in part to the revelation that Mayor Tory had been cheating on his beloved longtime lover Rogers Communications.
With his resignation John Tory leaves behind a legacy of having a painfully easy to remember name, and not being in support of anything that would actually support the next generation of Torontonians, both of which helped him earn the unwavering support of senior residents.
"With Tory gone I'm worried the next guy will direct Toronto's funds to something useful like affordable housing, or expanding parks," explained 64-year-old Etobicoke resident Dale Bissontas. "When I pay taxes, I expect all those loonies to go towards funding more horse cops because they remind me of the summer I spent working on my grandpa's farm where I earned $500 and used that money to buy a Lakeshore home that is now worth 2.6 million."
Following Tory's resignation, Deputy Mayor McKelvie will take over as acting-mayor until a new mayor is chosen in an upcoming byelection. Until then, Toronto residents now wait nervously to find out if a progressive candidate will be chosen or if another member of the Ford family decides they want to, "give that whole politics thing a college try."