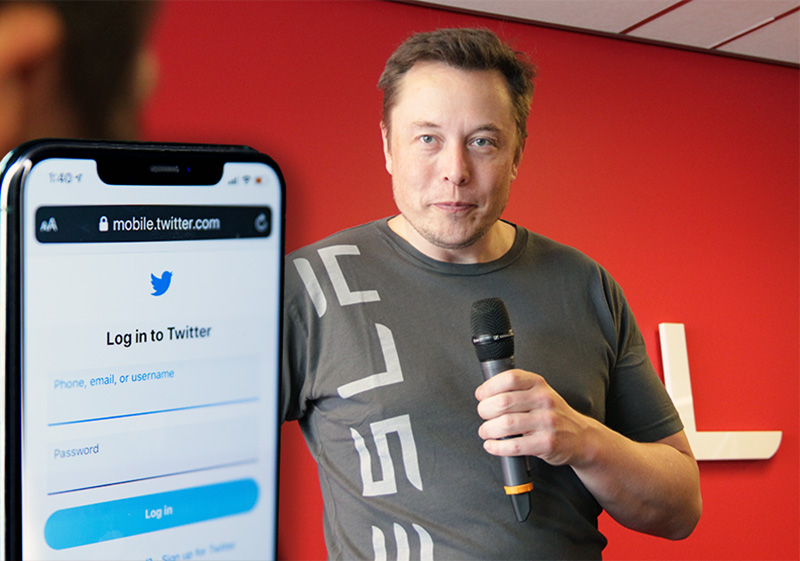 SAN FRANCISCO – Several prominent journalists have found their Twitter accounts permanently suspended under grounds that they spent insufficient time reporting on how Twitter CEO Elon Musk values free speech above all else.
On Thursday evening accounts belonging to CNN's Donie O'Sullivan, The New York Times' Ryan Mac, The Washington Post's Drew Harwell, and Keith Olbermann were all banned from Twitter, with notices that they had violated the platform's newly-instituted "Elon Loves Free Speech" clause.
"These people refused to do their journalistic duty, which is to tell everybody that I believe in free speech for everybody," explained Musk during a live Twitter Spaces session. "Instead of informing the public at large about how much I value the First Amendment, and am also very funny, they chose to write about unimportant things like 'how I banned accounts for posting publicly available flight data' and 'how I got booed onstage at a Dave Chappelle show'."
"If there's one thing I learned about free speech growing up in Apartheid-era South Africa, it's that poor people should not be allowed to say things that make me feel bad," Musk added, before hastily ending the Twitter Spaces session and disabling the feature.
Reached for official comment, Twitter could not provide one due to Musk having recently fired the entire communications department. Instead, millions of Elon Musk fans and bots rushed to provide communications regarding Musk and his deeply held belief in free speech absolutism.
"If these mean journalists keep reporting whatever they want to on Twitter, then Elon is never going to take me to Mars to be his best friend!" attested user @TeslasDontExplode69.
"The truth is these so-called journalists don't care about free speech, and are actually trying to dox Elon to have him assassinated – I learned it from all the neo-nazis that Elon just unsuspended on Twitter," tweeted user @DefinitelyNotABot712687436478.
At press time, Musk has announced that speech on Twitter will remain free, but will also cost $8 per month.