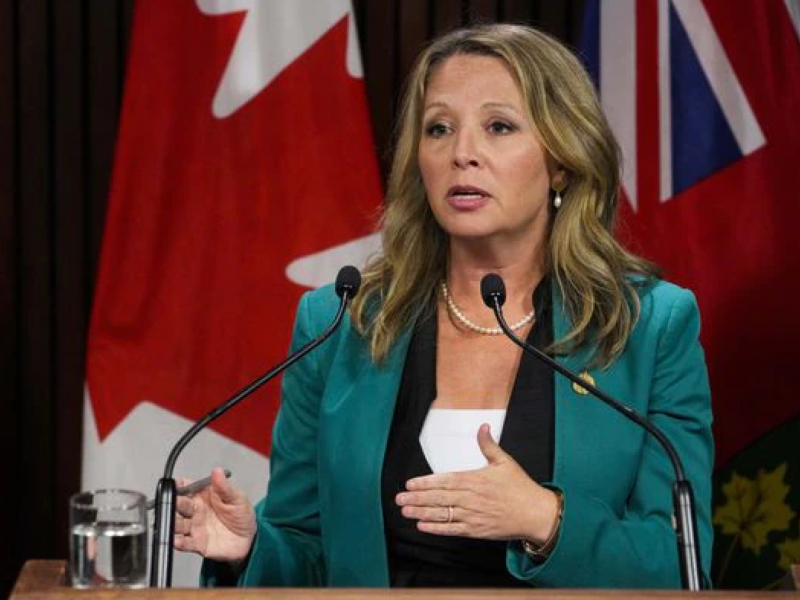 TORONTO – Davenport MPP Marit Stiles has been named leader of the Ontario NDP after literally every other member of the party jumped backward, touched their noses, and yelled "Not it!" at the same time.
Stiles, being the only MPP actually left in the middle of the circle putting their name forward for leadership, was officially named leader as the 12am nomination deadline hit. The decision was announced immediately, in order to prevent Stiles from declaring "takesies backsies" and terminating her leadership bid.
Asked whether she regretted her decision to run for NDP Leadership, a job that absolutely nobody else in her party wanted following a dismal showing in the 2022 election, Stiles insisted she will remain in the job.
"I am committed to rebuilding this party into a competitive option for Ontarians– that is, unless anybody wants to trade?" Stiles announced to her fellow MPPs. "Anybody? I'll throw in some Dunkaroos? Nobody? Well, then fine, I'll do the job and get it over with if none of you jerkfaces wants to help."
Elsewhere in the party, other NDP MPPs expressed surprise that Stiles hadn't also just been entering her name as a joke.
"It's true, a lot of us thought it'd be funny to say we were all going to enter the party leadership contest," admitted Chris Glover (Spadina-Fort York). "But I thought Marit had gotten the note that was passed around after recess telling everyone to back out at the last minute. Whatever, it's her problem now."
Other NDP MPPs who actually considered running for leadership were unable to gather 55,000 Blue Eyes White Dragon Yu-Gi-Oh cards required for the position.
Asked whether he had colluded behind the monkey bars with Northern Ontario MPPs to deliberately prank Stiles, West added "No comment".
Although the leadership vote was uncontested, sources say Stiles plans to re-use her intended campaign slogan, "SHRUG", to unseat Premier Doug Ford during the next provincial election.
When asked how she feels about becoming the Leader of the Opposition, Stiles reportedly gasped in terror, then added, "Oh, thank god, for a second there I thought you meant I'd have to lead the Liberals."
At press time the interim NDP party leader will step down to allow Stiles to take over, just as soon as anybody can remember who the interim leader actually is.