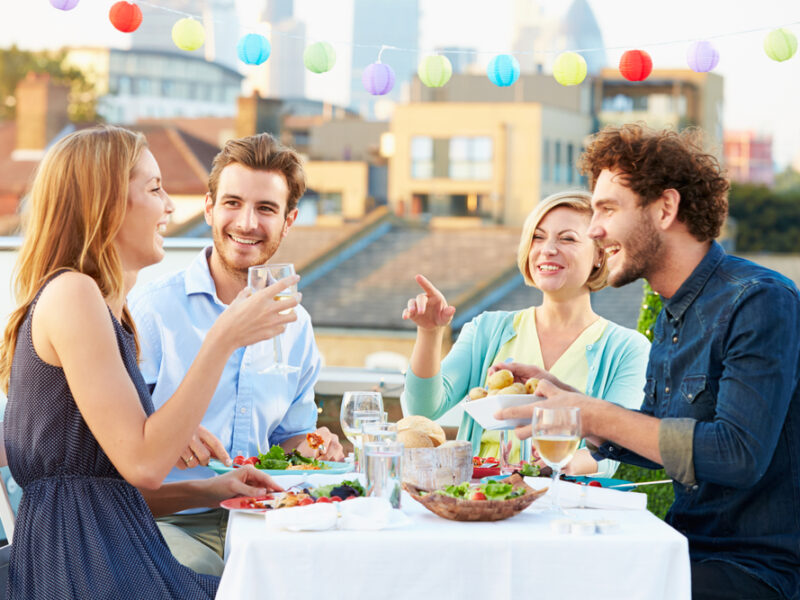 TORONTO – Local white man Aaron Burton recently talked with his group of entirely white friends about how great it was to live in a city with so much diversity.
"Multiculturalism is what I love most about Toronto," said Aaron to his friends Liam, Danielle, Cindy, Tiffany, Liam, Andrew, Eric and Liam. "Seeing people from so many different backgrounds coming together and getting to know one another."
"The city is like a beautiful mosaic and we're all a small tile, adding our own bit of colour to it," he added as he waited for his brunch order to arrive.
Numerous rankings have indicated that Toronto has, per capita, more diversity in terms of ethnicity and language than even New York or London, a fact that white Torontonians love to cite as they eat at an "ethnic restaurant" with their entirely white family and friends.
"Look around. One casual stroll around the neighbourhood and you can meet people from every corner of the earth. Well maybe not my neighbourhood since I live in Rosedale. But a quick subway ride to Scarborough and then you can stroll around and meet people from all over!"
"And there are so many benefits to living in a multicultural city that even I, a white person, experience every day. I mean there's the food. And the restaurants. And the energy. Specifically the energy at the restaurants I go to. And sometimes there's a street festival that I mean to go to but don't!"
"Plus it makes the world cup much more exciting!"
In related news a Vancouver man who hates going outside was bragging to his friends about how the city was the best for outdoor sports in the world.